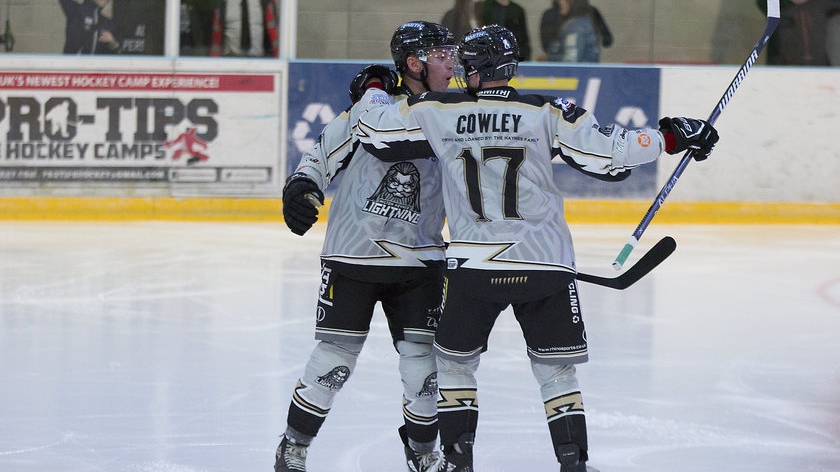 Image Credit: © Tony Sargent
The Smith Recycling Milton Keynes Lightning will be hoping for a positive result when they welcome NIHL newbies Leeds Chiefs to Planet Ice MK Arena for the very first time.
The Lightning (0-2-0) and Chiefs (0-2-0) are the only teams in the league to not claim any points in their opening two games and both will be hoping to change that when the puck drops tonight (Saturday 28th September).
Despite falling 5-4 to the Hull Pirates and 6-4 to the Sheffield Steeldogs, the Lightning have shown great potential and their top forward line of Cale Tanaka, Russ Cowley and Tomas Kana are already hitting their stride - combining for 13 of the team's total 20 points last weekend.
A strong showing from them will be needed to deal with the league's youngest club, who have struggled to find the back of the net in their first two games - with just three goals to their name.
Tonight's game will see the return of a familiar face to Milton Keynes, with Radek Meidl being the big-name import signing for the Chiefs this summer.
The large, physical Czech forward is joint-top points producer for the Chiefs in their opening two games with a goal and an assist. He will be sure to receive a warm welcome from the home fanbase but will need to be watched throughout the game by the players on the ice.
A strong defensive showing could stifle the fledgeling Leeds club and the offensive strength shown by the Lightning's top three should ensure an exciting game with a realistic chance of claiming all two points on offer.
The game between the Lightning and the Chiefs gets underway at 7pm at Planet Ice MK Arena.