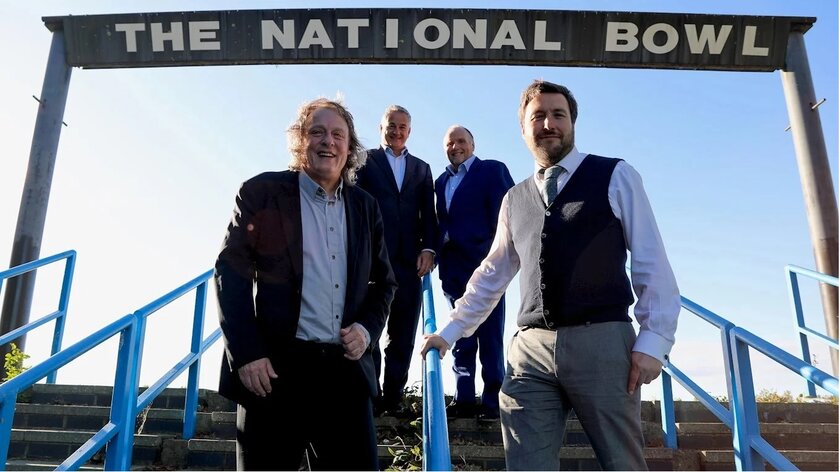 Image Credit: Milton Keynes Dons Football Club
MKFM sources believe that progress has been made with Milton Keynes Dons' new training facility application.
Last November, the club announced that both Milton Keynes Council and Milton Keynes Development Partnership have given permission for a training facility to be developed at the National Bowl.
The new facility is expected to have around 12 football pitches with a community hub including fitness, changing and medical facilities as well as classrooms, administration and food provisions, with plans also ensuring that the Bowl will have an enhanced hub for cycling and be available as a music venue.
As well as 12 football pitches, the community hub will include changing, fitness and medical facilities, classrooms, administration as well as food and beverage provisions.
It was stated at the time that a planning application would be made in the new year (2020) and sources believe this is close to taking the next step forward.
MK Dons chairman Pete Winkelman will be speaking to MKFM later this afternoon, ahead of the club's opening game of the season against Coventry City, and will be asked about this latest development.