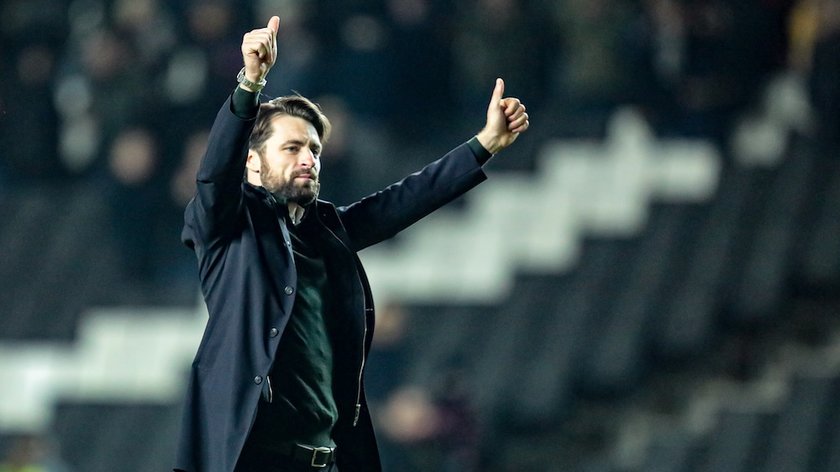 Image Credit: Milton Keynes Dons Football Club
Speaking on MKFM's Breakfast Show, Milton Keynes Dons boss Russell Martin explained the team's plans regarding making new signings.
News around the Dons last week was dominated by the departure of star striker Rhys Healey, which prompted by Martin and executive director Andy Cullen to address the media and attempt to ease the frustrations of the fan base.
Speaking this morning, Martin outlined his plans for bringing in new players and provided an update on negotiations for players he has targeted so far.
He explained: "I said it at the time [of Healey's departure] that we're looking to bring in a striker to fill that space left in the squad, we're also looking at a couple of midfield options."
"I think three or four more players and I'll be really happy with the squad. I'm really pleased with what we've got already at the club so we'll be looking to add to that."
He added: "I've said all along that these things take time and we're working really hard, because we had a plan in place in case this happened, losing a player or two and with every player you've got a succession plan for."
"We're in discussions with a few clubs so hopefully we'll have some more developments with them this week and get them in as soon as possible."
"We're working hard behind the scenes to get them sorted and I'm confident we will do."
"We are close on one, the other two are taking a little bit longer in terms of negotiations and stuff like that because teams don't want to lose good players, it's as simple as that."
He concluded: "We're working hard on it and hopefully in the next couple of weeks we'll have them in the side and playing for us."