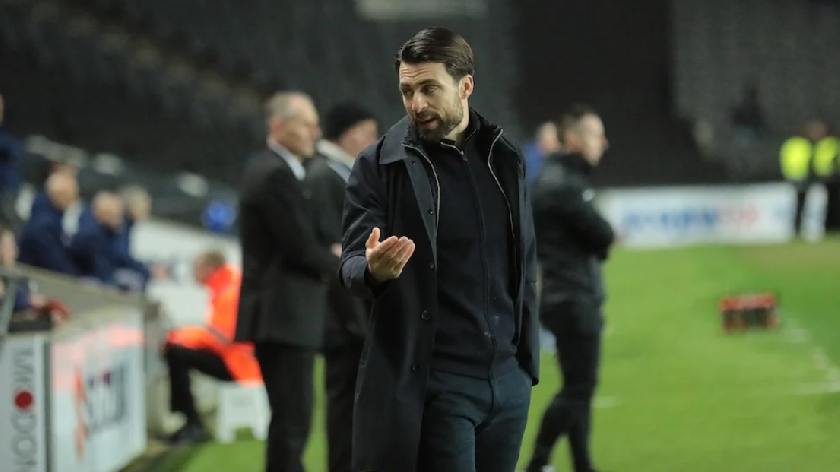 Image Credit: Milton Keynes Dons Football Club
Milton Keynes Dons take on Lincoln City at Stadium MK later today and manager Russell Martin believes goals will need to come from players all across the pitch.
The Dons lost last season's top goalscorer Rhys Healey earlier in the summer transfer window and Martin has spoken recently at how he wants to build a team that plays as a unit rather than relying simply on one player to contribute in front of goal.
This approach has been evident for the Dons so far this season, with players from a wide range of positions, including both wing backs, a centre back and a striker, all getting in on the action.
Speaking on MKFM's Breakfast Show yesterday morning, Martin reiterated this view, commenting: "I think we need it, I think we need goals from everywhere."
"Everyone has spoken about the goals we've lost in the summer transfer window, so we're trying our best to make sure we replace them from all over the pitch."
He added: "One of our biggest threats so far has been Baily [Cargill], who scored on Saturday [against Doncaster Rovers] and is in the top five in the league for shots on target, so it shows that we're trying to free players up and create stuff in all areas of the pitch and everyone's going to have to chip in."
He concluded: "It's not going to be reliant on one person, but I've been pleased with that and now we just need to make sure that the strikers are getting into positions to score goals as well."