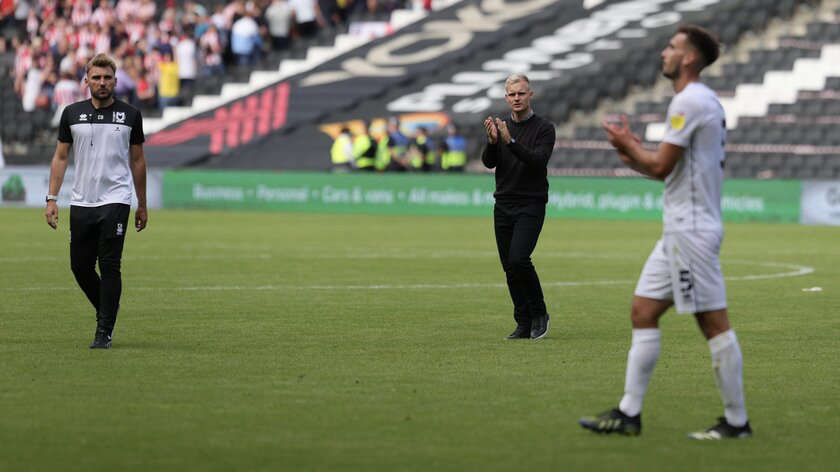 Image Credit: Milton Keynes Dons Football Club
Liam Manning has joined Milton Keynes Dons with a number of backroom staff positions vacant, but he will not rush to add people unless they are right for the club.
When Russell Martin left for Swansea, he took all three of his assistant coaches as well as other backroom staff members, leaving the club needing to find replacements a multiple areas.
Manning, however, is quite calm with the job at hand and is willing to be patient to ensure the right type of people are hired, with culture an important thing for him.
Speaking at yesterday's press conference, Manning explained: "We're currently going through the process, obviously we need to add a couple. Ultimately, I think we're maybe another four members of staff across all departments that we need."
"I think most importantly is not rushing, we have to do what's best for the football club, what's best for the culture. Who's going to come in and help us improve what we're doing here and build on the direction we're heading it."
He continued: "We obviously need to get people in sooner rather than later, but speaking with Liam [Sweeting] it's really important that we get the right people that fit what we're trying to do."
"I'm at ease with that, I think what we do is you see here the guys are willing to go above and beyond what their job requirements are. They're terrific traits that only help your coaches."
He concluded: "For me, it's about getting the right people in at the right time."