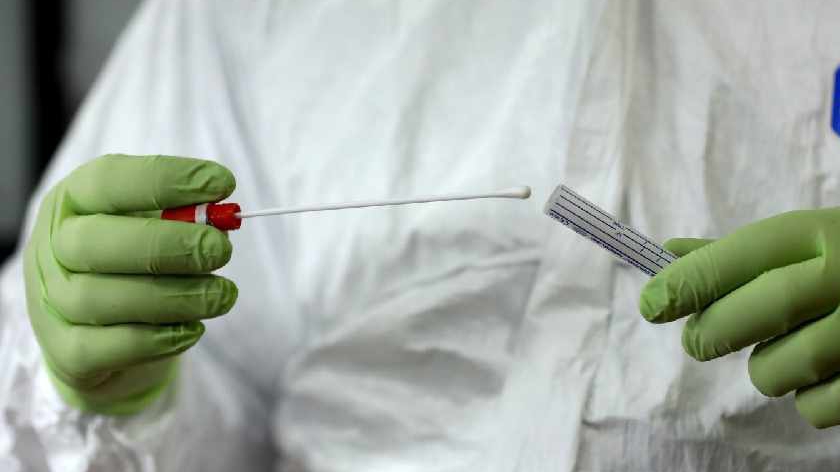 Library photo
There is a rapid coronavirus test centre specifically for key workers in Milton Keynes, with results coming through in as little as an hour.
This has been launched by Milton Keynes Council to help drive down transmission rates, especially amongst those who are continuing their vital public-facing work during the pandemic.
Around one in three people who are infected with COVID-19 have no symptoms and could be spreading the disease without knowing it. Broadening testing to identify key workers showing no symptoms will mean finding positive cases more quickly.
Milton Keynes has received a batch of 22,000 lateral flow tests for its new pilot, and the tests have already found a number of positive cases that otherwise would have gone undetected.
Key workers who are eligible can simply turn up at the rapid test centre, located within the Milton Keynes Library, meaning they do not need to book a slot.
The large centre can comfortably test hundreds of workers each day. It is available for people working in these industries:
Early years
It was announced last month that people working in early years settings can use the service. This means that childminders, staff at nurseries, and in pre-school centres can now access a free test if they do not have symptoms.
Shop workers
Those working in essential retail, including supermarkets, are being invited to attend at their earliest convenience for a rapid test.
Travel workers
Individuals who work within the travel industry during the pandemic, including taxi and bus drivers, can attend MK Library for a test.
Tradespeople and construction workers
All people who work within construction and trade industries can have a rapid test.
Emergency services
Anyone working within the emergency services can receive a rapid test. This includes those working in the police force, ambulance, and fire services.
Waste collection
Refuse workers have been working hard to ensure essential waste collection can continue during the pandemic. This is why staff working within waste collection can have rapid tests when it suits them.
Council staff
Frontline council staff, including social care workers, can also take advantage of the asymptomatic test service.
What are the opening hours?
Monday 09:30 to 16:30, Tuesday 09:30 to 19:00, Wednesday 09:30 to 16:30, Thursday 09:30 to 19:00, Friday 09:30 to 16:30.
If demand is high, the council may ask people to return another time to avoid queues. But generally, afternoons tend to be quieter.
What is the address?
Milton Keynes Central Library, 555 Silbury Boulevard, Central Milton Keynes, MK9 3HL.
What do I need to bring?
As well as bringing ID that identifies them, people seeking a rapid test should bring a smartphone if they can, on which they'll need to register and be sent their results. Help is on hand for those who might need it. The test itself is administered very quickly with results usually texted within 45 minutes.
People with any COVID-19 symptoms (a high temperature, a new, continuous cough, or a loss or change to sense of smell or taste) should not attend and instead should isolate and book a test at nhs.uk/coronavirus or by calling 119.