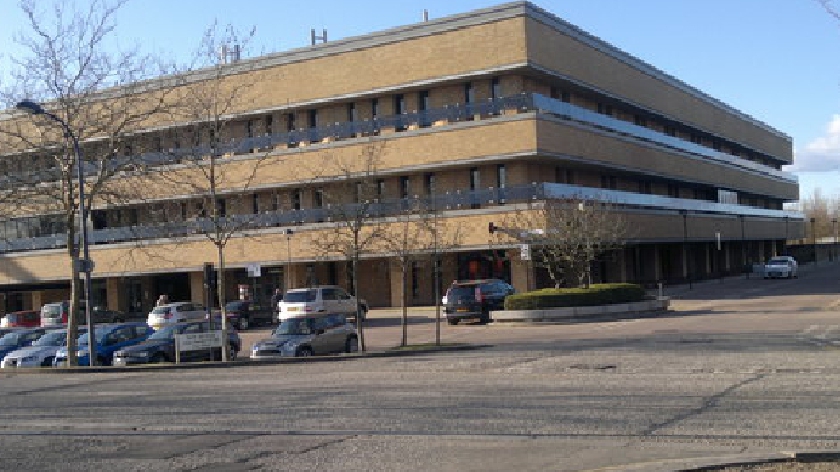 Milton Keynes Council says it has initiated a Health and Safety investigation following a 'serious incident' at its Civic offices on Saxon Gate East.
On Thursday 4th November, a 2.4m wide glass panel shattered and fell from a balcony on the building's second floor.
Since then, the exterior of the building has since been fenced off to make the area safe for pedestrians.
A thorough inspection of the Civic's 242 glass panels will also be launched.
The panels had been in place since the building first opened in 1974.
An independent structural engineer visited last week for a preliminary assessment and will provide support to the Council's Health and Safety team.
Milton Keynes Council's Head of Health and Safety, Alison Cook said: "Fortunately no one was injured. We're taking this potentially dangerous situation very seriously.
"We secured the site for the safety of people in the area and began a thorough assessment of the remaining glass panels. Once that's been completed in the coming weeks we should be in a better position to understand what caused this to happen and what steps are needed to stop it happening again."