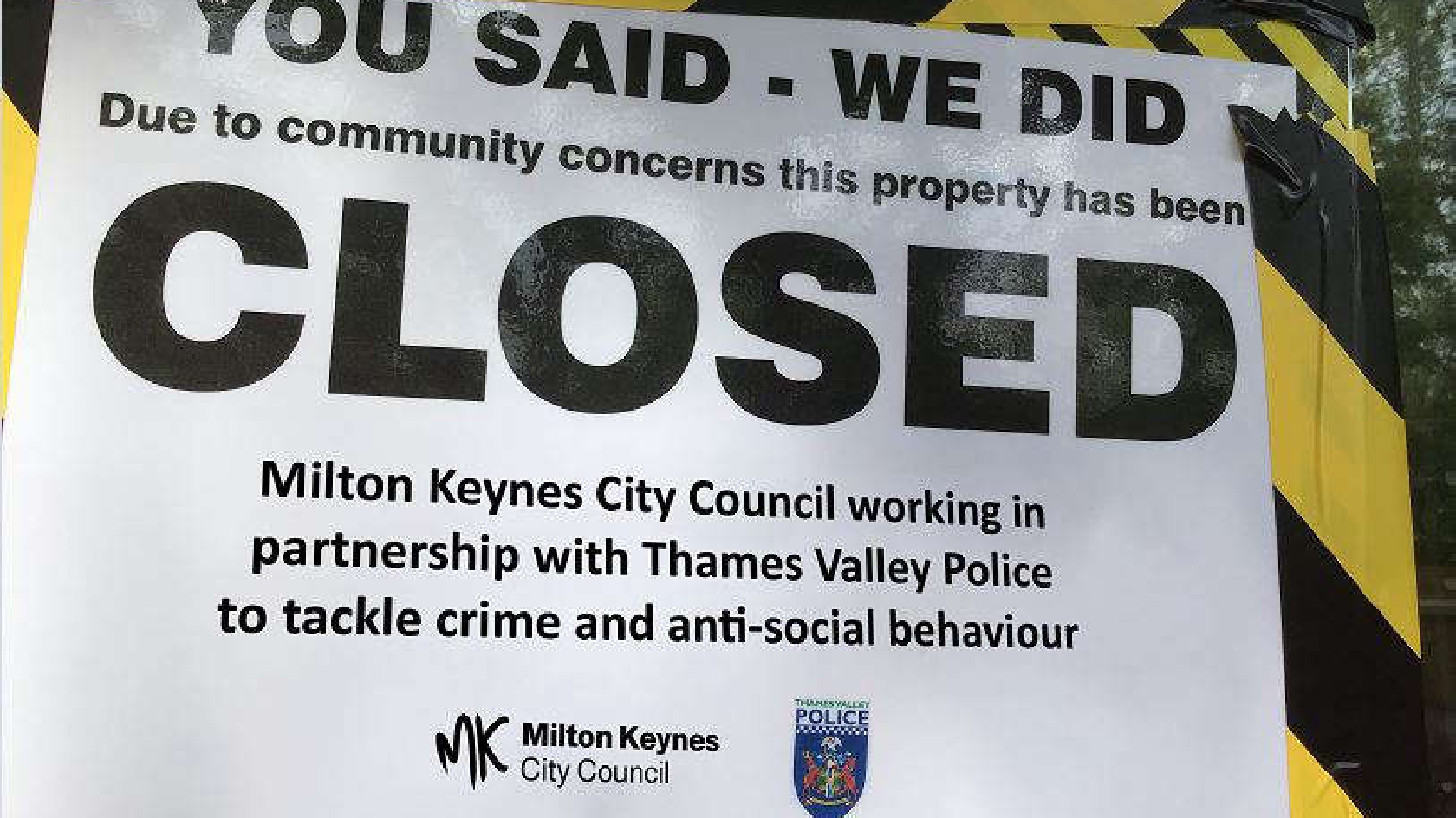 Milton Keynes City Council has issued a closure order on a property in Beanhill that has been the centre of multiple complaints relating to anti-social behaviour and drug activity.
The closure order follows numerous reports of drug-related activity, arrests being made at the property, loud music, and abusive behaviour towards neighbours. Working with Thames Valley Police (TVP), MK City Council issued the closure order, which means the tenant has been removed from the property for three months.
Ahead of the three month deadline, MK City Council will review the case and decide the best course of action.
Efforts were made to engage with the tenant, but the City Council and TVP were left with no option other than to issue a full closure order after repeated warnings were ignored.
Cabinet Member for Adults, Housing and Healthy Communities, Cllr Emily Darlington said: "This type of behaviour is simply not acceptable and we will use all the powers available to us to take action. It's particularly frustrating when we have families waiting to move into council homes, yet we have people abusing properties when they could be put to better use.
"My thanks go out to everyone involved in securing this closure order which will provide some much needed relief to the neighbourhood."