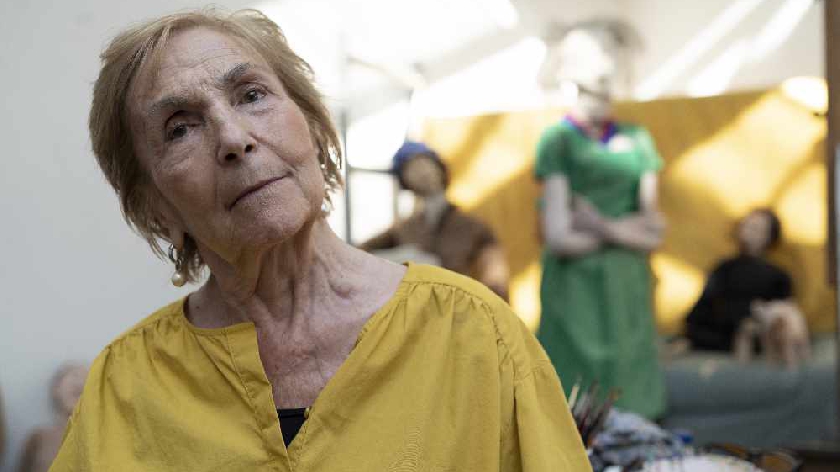 PAULA REGO STUDIO 14 MAY 2019 ©2019 NICKWILLING1 Paula Rego in her studio © Nick Willing
Paula Rego: Obedience and Defiance 15 June – 22 September 2019.
The exhibition, Paula Rego: Obedience and Defiance, will span Paula Rego's entire career since the 1960s with more than 80 works, including never-before-seen paintings and works on paper from the artist's family and close friends.
Born in Lisbon, Portugal, Dame Paula Rego (b. 1935) is one of the world's most celebrated artists.
Often taken from literature, myths, fairy tales, cartoons, theatre, current events, religious subjects and her own life, Rego's characters confront both urgent social issues and memories of her Portuguese childhood. A contemporary of Frank Auerbach and David Hockney, Rego studied painting at the Slade School of Fine Art, London, and her career as an artist spans half a century. She currently lives and works in London, and her work is part of many public collections including the Tate Gallery, British Museum, National Gallery, the Gulbenkian Foundation, Lisbon and the Serralves Museum, Porto.
Anthony Spira, Director of MK Gallery, said: "We are proud that we are able to bring to Milton Keynes an exhibition of the work of the extraordinary artist, Paula Rego, an artist I have long admired. Paula's work covers a breadth of challenging and important issues that still are incredibly relevant to today, addressing moral challenges to humanity, particularly in the face of violence, gender discrimination and political tyranny."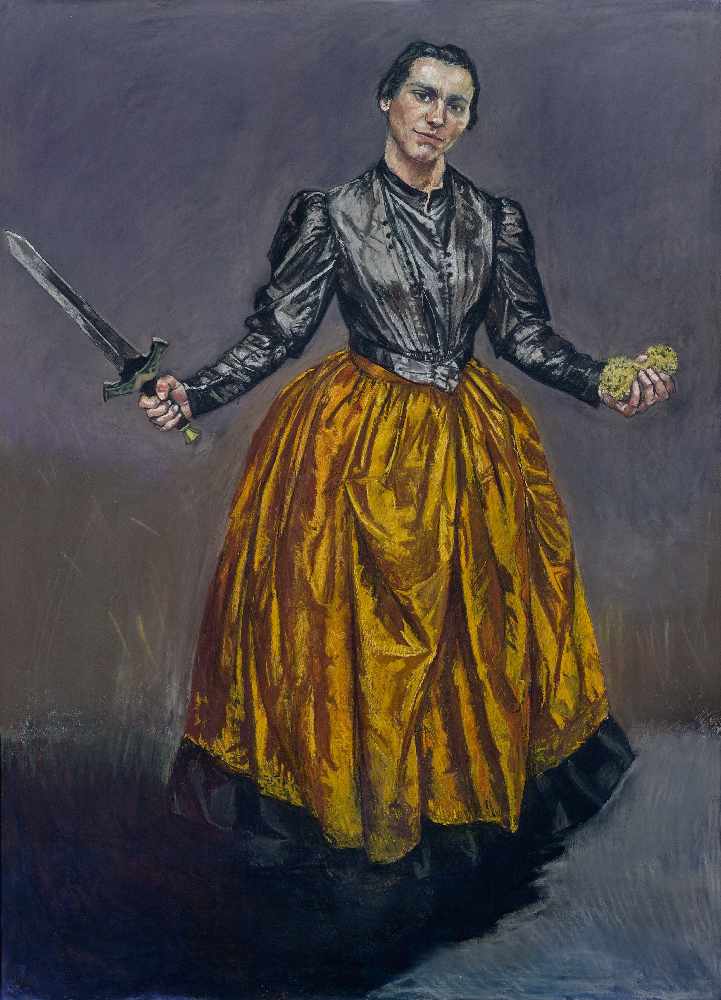 Paula Rego: Obedience and Defiance is curated by the distinguished art historian and former director of Whitechapel Gallery, Catherine Lampert.
The exhibition will subsequently travel to the Scottish National Gallery of Modern Art, Edinburgh (23 November 2019 to 26 April 2020), and to the Irish Museum of Modern Art, Dublin (25 May to 1 November 2020), where it will be the first ever survey of the artist's work in each respective country.
The new MK Gallery opened in March 2019 following a major redevelopment by 6a architects. The original MK Gallery was constructed in the late 1990s and is located at the top of Midsummer Boulevard, next to Milton Keynes Theatre. The new development retains the first structure and adds a new one, to more than double its size.
For tickets visit mkgallery.org