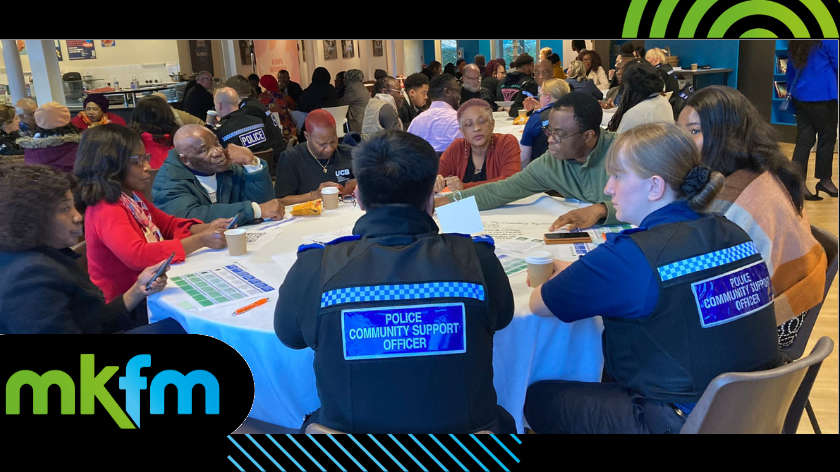 Image: Thames Valley Police
Residents join local police officers to discuss Thames Valley Police force's Race Action Plan draft.
Thames Valley Police are inviting all members of the public to share their inputs regarding the force's Race Action Plan draft.
The aim of the force's 'Race Action Plan' is to improve the trust and confidence of the diverse communities and workforce and address any racial disparities in the service.
Consultation on the Race Action Plan draft is open to everyone until Sunday 26th March 2023.
A Community Partnership & Influencing Event, took place last week, giving communities the opportunity to meet their local police teams and influence the plan.
The national Race Action Plan, from the National Police Chiefs' Council (NPCC) and the College of Policing, has been launched, setting out the commitment of Chief Constables across England and Wales to become an anti-racist police service and to explain or reform race disparities.
The plan aims to address the significantly lower levels of trust and confidence among some Black people and the race disparities affecting Black people that policing cannot currently fully explain, across England and Wales.
Last year, Thames Valley Police announced its commitment to the plan.
You can find detailed information on how to participate is available on Race Action Plan page.