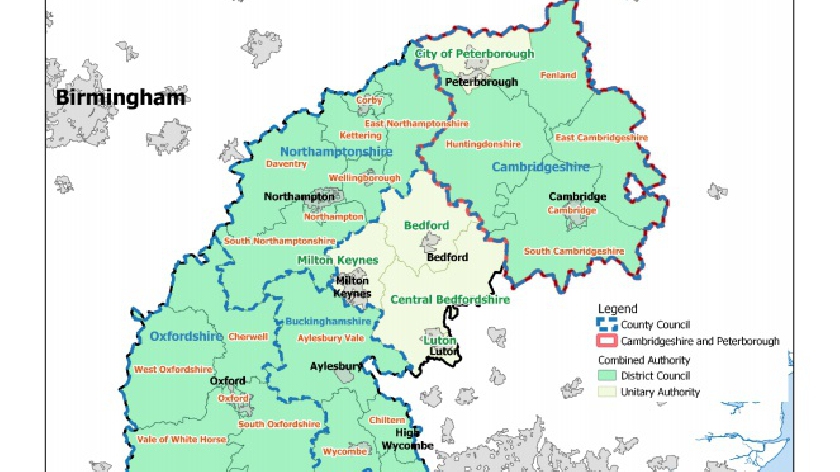 The public consultation has been launched by the government for local people to share their views on the Oxford-Cambridge Arc.
It's the first of three consultations and digital platform has been created to make it quick and easy for people who live, work, and have an interest in the area to share their thoughts.
At the time of this article (27/07), the digital platform has seen 176 responses so far.
The Oxford-Cambridge Arc is comprised of five ceremonial counties: Oxfordshire, Bedfordshire, Buckinghamshire, Northamptonshire and Cambridgeshire.
The Arc's ambition is to unlock the potential of its assets to create a world-leading innovation economy.
The Arc is already home to nearly four million people and two million jobs which together generate over £111bn of economic output each year. Based upon determined leadership and new financial backing, forecasts show that increased productivity resulting from intensifying the Arc's global strengths in science, technology and high value manufacturing, could double the area's economic output to over £200bn by 2050.
The prospectus asks for commitment from Government to long term investment in the area, enabling the Arc to fulfil its true potential to deliver transformational economic growth that will benefit the whole of the UK. That investment will be crucial to tackle connectivity and congestion constraints and to provide the skills that industry requires to enable the Arc to pursue its role as a leading global innovation region.
You can have your say here.
READ MORE - Oxford to Cambridge Arc: a global asset and national investment priority