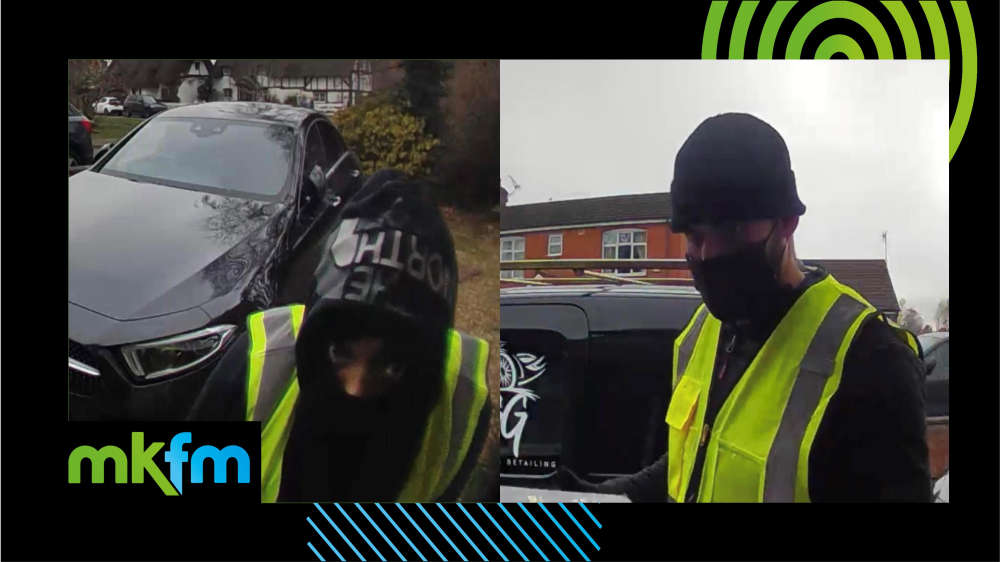 Thames Valley Police are aware of an incident that occurred yesterday (29/01) in the East Bletchley area where two unknown males approached an address pretending to deliver a parcel.
The incident occurred at approximately 1055am yesterday (29th January)
From information Thames Valley Police have received and images from CCTV, it appears that these males may have been armed with a hammer or an axe. On this occasion the resident of the address has challenged the males via a doorbell intercom and they have run away and made off from the area in a grey Audi.
Police Sergeant Barry Gargett based on the Incident and Crime Response team at MK police station has said "This has been a very frightening incident for the residents of the address who have done the right thing in keeping the front door shut and challenging the males via their doorbell intercom. I am very concerned to hear about this sort of incident occurring in Milton Keynes and we will be increasing our police patrols in the area in response. I am keen to hear from anyone who may have seen these individuals or the vehicle that they have used and encourage anyone with knowledge to come forward and speak to officers. The following advice is aimed at keeping people as safe as possible and I also encourage people to pass this to vulnerable neighbours and relatives who may not have access to social media:
• Keep doors and windows shut and locked, especially if leaving the property for any length of time
• If unknown individuals approach your address for any reason do not open the door until you are satisfied with who they are – use a security chain or speak to them from an inaccesbile window
• Legitimate couriers will usually be in company vehicles or at minimum will have ID with them – if you are unsure, ask for ID to be shown through a window before opening the door
• If you have an unexpected delivery arrive, again challenge the courier and ask for ID or proof of who they are
• If you have any concerns about a visitor to your property, they refuse to provide ID or are threatening in any way, call police on 999
• If you have video doorbells or CCTV, make sure that they are working and you know how to access footage if needed"
If you have any knowledge of the individuals in the images or have any information about this incident, please contact TVP on 101, through online reporting or anonymously via Crimestoppers quoting Incident 617 29th January