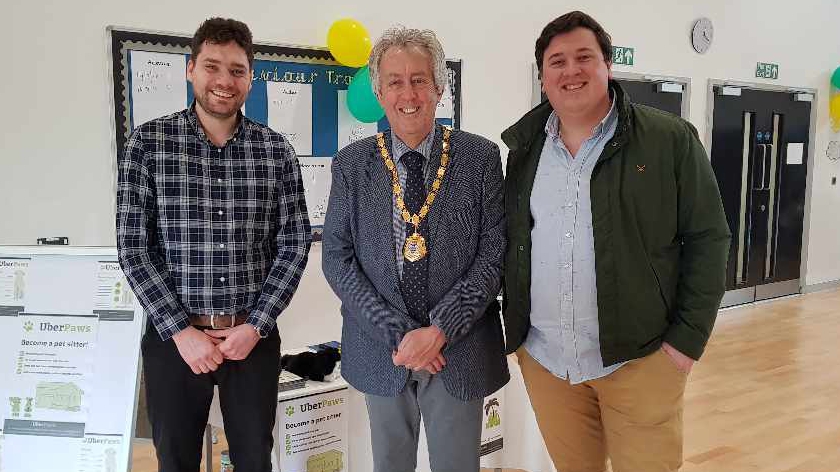 On Saturday 7th April 2018 residents from the local community were welcomed into Oakgrove Primary School to enjoy a family fun day.
The event was organised by the Oakgrove Events Committee which comprises of local residents keen to bring the community and local groups and businesses together.
The weather held out for the event, with many people attending, including the Mayor as a special guest. There was a performance from Jill Galloway's School of Dance and a variety of activities were on offer throughout the day including biscuit decorating, jewellery making, a reptile zoo and outdoor games.
The Parks Trust were also on hand to talk about the services that they provide to the local community and their stall advised on safety around water through a demonstration on the difference between water in a swimming pool and a river.
A special mention should go to the local businesses who sponsored the community raffle prizes, Crest Nicholson for sponsoring the Zoolab and Connells for sponsoring the promotional material costs.
Tim Gardiner, Development Manager at Crest Nicholson said, "We are very proud to have been part of this event for the new community at Oakgrove Village. As well as being informative, the day was fun filled for both children and adults alike. We look forward to the next event, which will take place in the summer.
With the new launch of Ouzel Island a selection of exclusive 4 & 5 bedroom homes Crest Nicholson are committed to supporting events like this for the community, for more information on a range of homes available at Oakgrove and Ouzel Island, please contact the marketing suite which is open daily on 01908 665062."
If you have any ideas about future events and would like to get involved email community@oakgrovevillage.co.uk