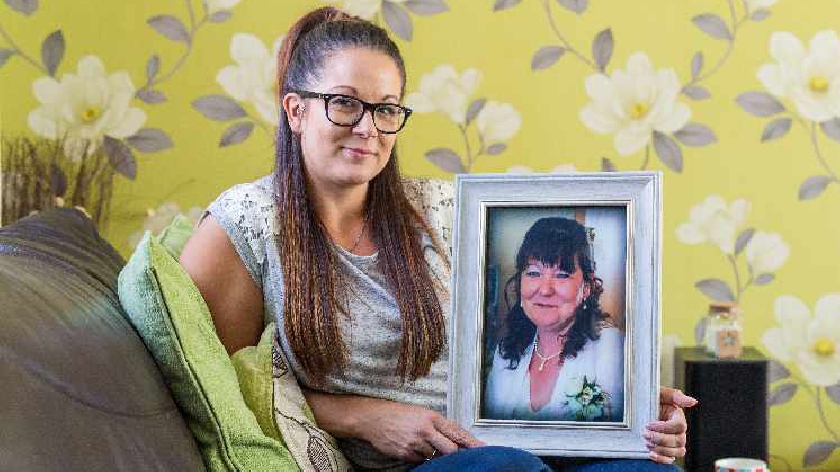 A Milton Keynes employee is organising a Wedding Dress charity ball in memory of her mother who died of a rare form of cancer that affects just one in a million.
Joanne Swales, a Network Rail worker at The Quadrant:MK, lost her mum Christine to pseudomyxoma peritonei (PMP) in May 2017.
Two years on, she has decided to organise the Wedding Dress ball – on Saturday 12th October in Bedford – in her memory and to raise both money and awareness for Pseudomyxoma Survivors.
Joanne, a 37-year-old mum of one, said: "Mum was misdiagnosed with gallstones and ovarian cancer but when we found out it was Pseudomyxoma Peritonei, and how rare it was, my sisters and I knew we'd have to raise money for treatment. I told her I was going to host a wedding dress ball – she was so chuffed. Weak and fragile, she cleaned my wedding dress for me. It was the last thing she ever did for me."
PMP is so rare there are only two specialist hospitals in the UK for this type of cancer.
Joanne added: "In most PMP cases, it starts in the appendix, but it can start in the bowel, an ovary or the bladder, which is why it's so difficult to diagnose. I wanted to raise awareness of the cancer – so people know to keep asking the doctors if they're struggling with symptoms.
"Mum was so brave, strong and independent. PMP tore our world apart but this event gives me the chance to honour her memory, teach people about the cancer and raise money.
"Pseudomyxoma Survivor is an amazing charity that has and continues to support me.
"Hopefully it'll be a chance for women to dig out their dresses` and rewind the years. Despite the name, you don't have to wear a wedding dress. Anyone can come – in a suit, bridesmaid dress, a ball gown or a fancy frock that you'd wear as a dress.
"We will have prizes for those in wedding dresses, but the important part is to come along, have some fun and raise some money for an incredible cause."
The Wedding Dress Ball takes place on Saturday 12 October from 7pm at The Sharnbrook Hotel in Bedford. Tickets are on sale now – priced at £35 per person and include a three-course meal – call 01234 783142.