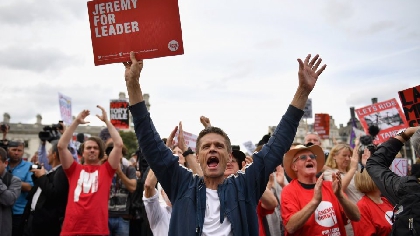 A candidate who is backed by the hard-left group Momentum has been selected to fight for Labour in the key marginal seat of Milton Keynes South.
The selection of Hannah O'Neill was made at a party meeting in Bletchley on Saturday, with all Labour members invited to attend and vote.
Milton Keynes South is a key target for the Labour Party at the next election, with the sitting Conservative MP Iain Stewart currently holding a majority of just 1,725.
The Electoral Calculus website states that the seat is one of 69 which the party would need to win in order to win a majority in the House of Commons.
According to the Daily Mail, the selection of O'Neill means that 22 of the 39 candidates selected by Labour so far have close links to Momentum or trade union groups.
The paper reports that Momentum's membership had surpassed 36,000 last week, putting it ahead of Ukip, which has around 25,000 members, and on course to overtake the Green Party, which has 39,000.