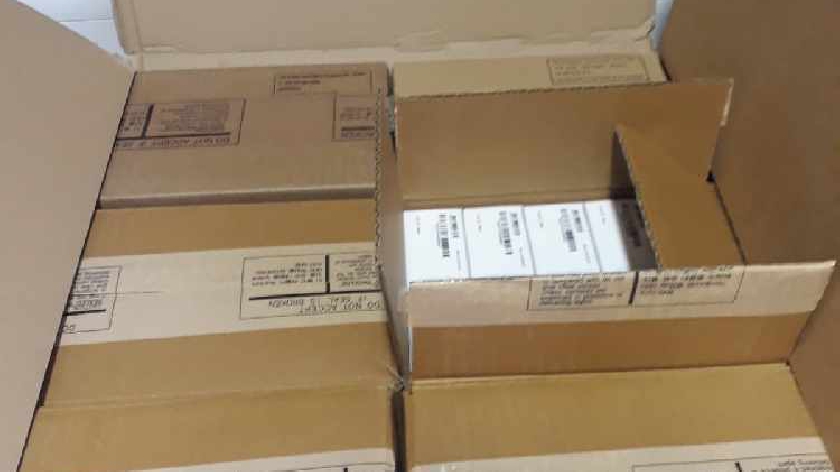 Today (8/4), 40 mobile phones were delivered to the hospital making doctor, patient and relative communication easier during the coronavirus crisis.
Milton Keynes Hospital Charity worked alongside Boxx Communications to source the phones in a matter of days. Money raised from the charity's COVID-19 appeal went to funding the 40 new phones.
Doctors who are given one of the mobile phones will be able to use an app called Nye to communicate with patients and families. Nye has been developed by health professionals so can uniquely respond to clinician needs.
The app is already being used on the Intensive Care Unit, introduced by Dr Jamie Strachan, Consultant in Anaesthesia and Intensive Care Medicine. With the successful trial, Dr Strachan was keen to roll out more widely – which is where the charity came in.
Vanessa Holmes, from Milton Keynes Hospital Charity, said: "These phones and the use of the Nye app will make a huge difference to patient, relative and consultant communication at this time. We're really grateful to Boxx Communications for using their channels to source the phones quickly for us.
"We're also so grateful to everyone who has supported our Covid-19 appeal so far, which meant we could purchase the phones quickly, to respond to the immediate need."
Would you like to donate to Milton Keynes Hospital Charity's COVID-19 appeal? You can do so by clicking here.