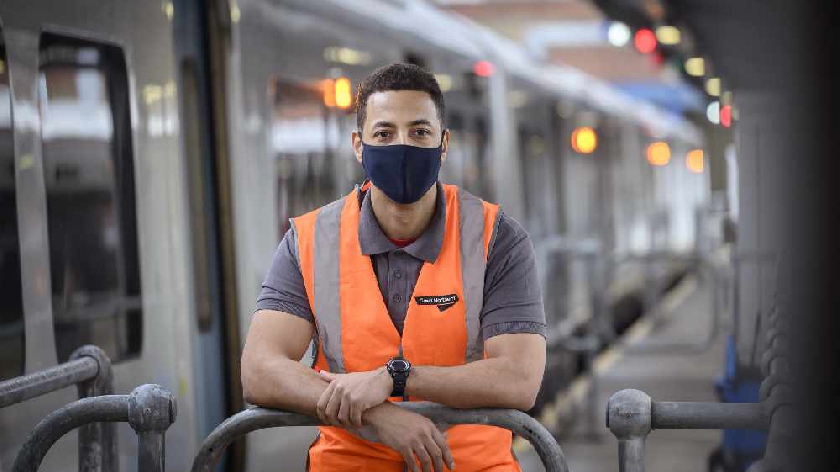 Jason Amos. from Milton Keynes, initially studied a psychology degree at the Open University but then took the decision to follow a different career altogether.
The 32-year-old is now a train driver for Great Northern and is sharing his story for #NationalCareersWeek.
Jason said: "I began my life on the railway working as a customer service assistant for a different train company. It was initially a part-time job whilst I studied for my degree, but it gradually turned into full-time and I was there for seven years.
"It was during this time that my interest in becoming a train driver started to take hold, so I did some research about the role and I spoke to a few train drivers that I knew. At the time, GTR was doing a big recruitment campaign calling out for trainee drivers, so I thought…. it's now or never.
"I went into it quite blind, not really knowing what to expect. You undergo a mixture of classroom-based and physical learning as well as practise driving with a dedicated instructor. I officially qualified in June 2018 and have been solo driving ever since; it really is the best feeling!"
Jasonis based out of the Hornsey depot and drives in and around London on what's called the 'inner link.'
"My Friday and Saturday night trains used to be filled with excited passengers who were heading into London for nights out in the city. Now however, it's a completely different story. It's been strange working through the pandemic and seeing everything completely shut down, but I feel lucky to have kept a job when so many others haven't been as fortunate. It certainly makes you appreciate what you have.
"I'm really looking forward to welcoming customers back on board when it's safe to do so but in the meantime, I'm getting ready to move into my very first home! It's been a year and a half in the making; it was meant to be ready last summer but because of the pandemic, the building work was delayed. I'm now spending my free time watching DIY videos online trying to learn some essential skills in preparation!"