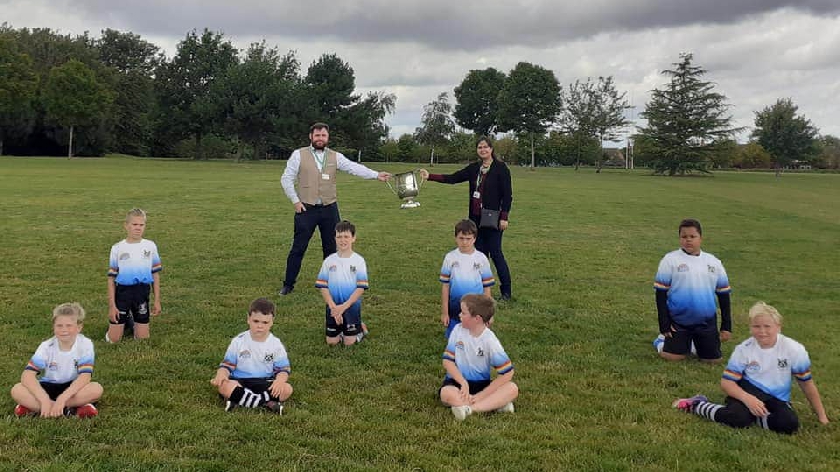 Cllr James Lancaster and Cllr Saleena Raja were invited to visit Emerson Valley Sports Pavilion to welcome the junior rugby teams back into session to get a feel for the game again.
Cllr James Lancaster, who takes pride in supporting Rugby Union and League, wants Milton Keynes to have more Rugby as he feels it is seen as a minority sport but with a massive heart to grow in the area.
He says "Milton Keynes is a place where we mention Community, and MKRUFC are a classic example of what we should have more of in the area. I couldn't be prouder of what I witnessed today with the session properly set up and to the current guidelines and set ups. A true example of Community Champions, and deserve to be known as this! "
Cllr Saleena Raja said "It was an honour to support our local rugby club in Emerson Valley, this morning, as well as attending the reopening of the club for the youth training."
"It was also a pleasure to get a chance to meet the youth players wearing their rugby t-shirts in support of the NHS and to hold the Paget Cup that was won by the club last season... awarded to the team with the highest win rate in Northampton Alliance and District!"