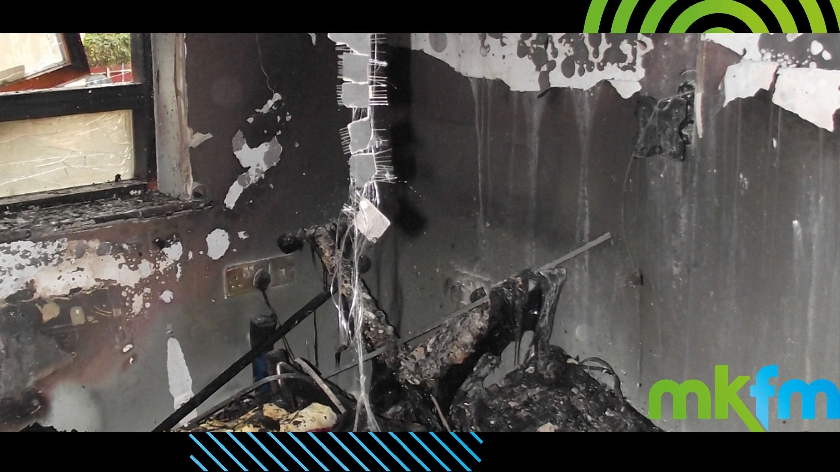 Buckinghamshire Fire and Rescue have released images showing the devastating aftermath of a phone charger fire in Milton Keynes.
On Monday 14th November at 11.54 am, crews from Aylesbury, Olney and Newport Pagnell responded to a fire call in Milton Keynes.
A fire had broken out in the bedroom of a property in Grange Farm, Milton Keynes.
Firefighters say the cause of the fire was believed to be faulty phone charger, after a phone had been left on the bed while on charge.
'The room was badly damaged and the devastating effect it has had on the homeowner and their family has prompted them to help us share some key fire safety messages,' Bucks Fire and Rescue state.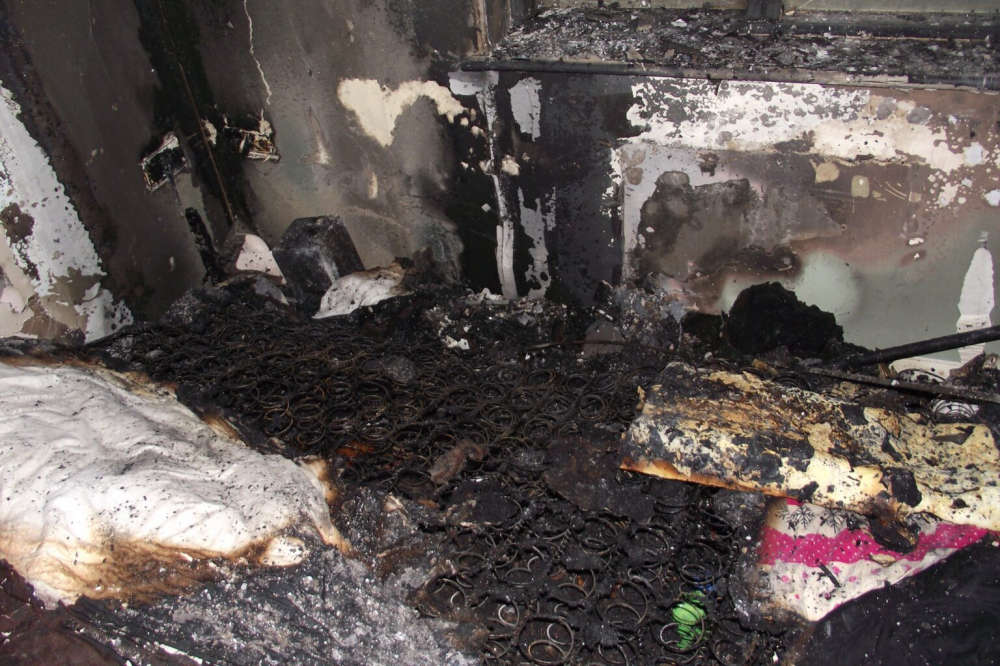 Buckinghamshire Fire and Rescue offer the following advice:
The homeowners did every right upon discovering the fire
The door had been closed on the room where the fire had started
Everyone got out of the property
They phoned 999
Everyone stayed outside the address until the fire crews arrived
Remember
Don't leave items on charge
When you are asleep
If you are leaving the house
Unattended
Also …
Never leave charging items like laptops or phones on soft furnishing like beds or sofas.
Regularly check chargers including the cables for any signs of wear and tear. STOP using them if you spot any sign of damage such as frayed wires.
Make sure you buy the correct charger for your device from a reputable supplier
If you are concerned about fire safety in your home or for an elderly family member, Bucks Fire and Rescue offer free home fire safety visits. Crews can access the fire risks in your home, fit smoke alarms and discuss escape routes in the event of a fire. For more info Home Fire Safety Visits – Buckinghamshire Fire & Rescue Service (bucksfire.gov.uk)
For more information of how you can keep you and your family #FireSafe visit Bucks Fire and Safety hub below:
Safety Advice Hub – Buckinghamshire Fire & Rescue Service (bucksfire.gov.uk)