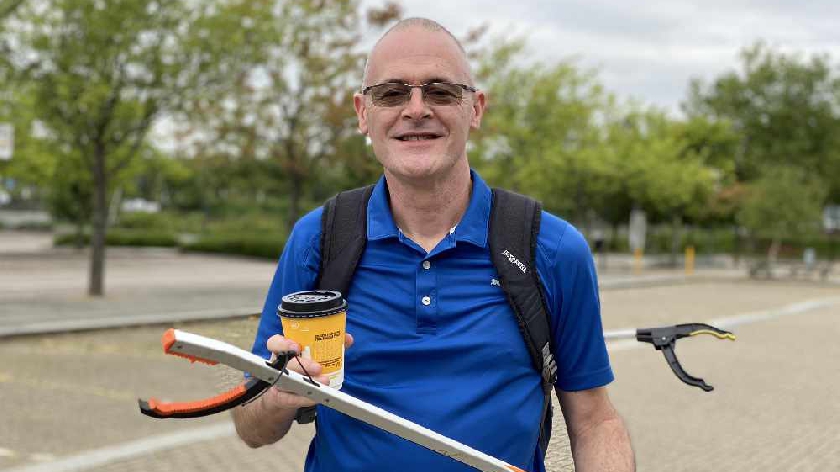 Ken Tomkins, from Kaizen Restaurants, collected nearly 80 bags of rubbish during his 24-mile litter pick last weekend.
This year would have seen Ken and Team Kaizen, who operate six McDonald's stores in MK, take part in the eighth 24-hour Litter Pick, but social distancing restrictions meant this had to be cancelled.
So instead, for the #LoveMKHateLitter campaign, Ken decided to walk a 24-mile loop around Milton Keynes, calling in at each of the local McDonald's stores along the way.
Last Friday (24/7), he started at McDonald's at Xscape at around 7am, walking to every McDonald's restaurant across the city, eventually finishing at Kingston just after 12am Saturday morning.
Ken individually collected around 78 bags of litter and was impressed by the lack of rubbish in certain areas. "The city centre was really clean," said Ken. "I got from Xscape, to centre:mk, all the way down to McDonalds at Portway near Network Rail and I only collected a third of a bag."
Towards the end of the walk, which ended up being over 27 miles long, Ken was joined by three members of the community, including MKFM's Darren Dorrington, meaning that even more litter could be collected.
Last weekend alone, 113 bags of rubbish were collected and Ken has praised residents for the "fantastic community effort".
Since Ken's walk, the #LoveMKHateLitter campaign has continued with residents going out to collect one bag of litter in their area. Jenny, from Tattenhoe, did a 45-minute litter pick this morning (31/7) and managed to collect one bag of rubbish.
The movement, which is "growing every day", asks local people to collect one bag of litter, post a photo on social media, and then nominate three friends to do the same using #LoveMKHateLitter.
READ MORE: LOCAL MCDONALD'S FRANCHISEE LEADS THE WAY IN LITTER PICKING IN MILTON KEYNES