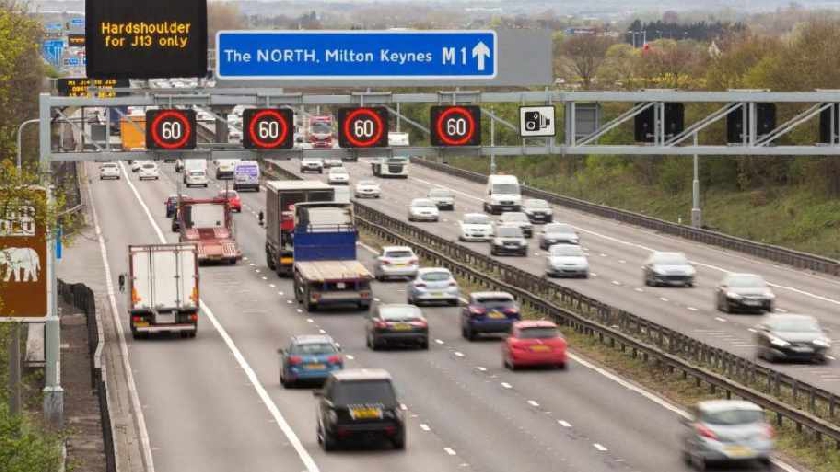 A coroner has called for a review into smart motorways just months before a stretch near Milton Keynes is set to open.
Two men, Jason Mercer and Alexandru Murgeanu, were killed when lorry driver Prezemyslaw Szuba crashed into their vehicles on the M1 near Sheffield in 2019.
Both men pulled over into an active smart motorway lane on the M1 to exchange details after Jason Mercer had a minor collision with Alexandru Murgeanu's car.
The lorry driver, Prezemyslaw Szuba, admitted to causing the deaths by careless driving and is now serving time in prison.
These are two of the many deaths that have taken place on smart motorways in England over the past five years. BBC Panorama revealed in January 2020 that 38 people had died on smart motorways from 2015 onwards.
People in Milton Keynes and beyond have shared their concerns about the safety of the four-lane motorway network, and yesterday a coroner called for a review.
In yesterday's hearing, experts admitted that this particular incident could have been avoided if there was a hard shoulder.
Coroner David Urpeth stated that the main cause of the collision was Szuba's driving, and the fact that both Jason Mercer and Alexandru Murgeanu chose to stop their cars in the active lane, instead of driving down to the next refuge area.
David Urpeth added: "However, I think that many drivers feel they have to stop immediately after a collision, therefore although not wise, I think their decision was an understandable one."
Prezemyslaw Szuba, the driver, said: "If there had been a hard shoulder on this bit of motorway, the collision would have been avoidable.
"I would have driven past these two cars as it would be safer and they would have been able to come home safely and I would be able to come back home."
This opinion has since been echoed by a senior member of South Yorkshire's Police force. Sgt Mark Brady added: "Had there been a hard shoulder, had Jason and Alexandru pulled on to the hard shoulder, my opinion is that Mr Szuba would have driven clean past them."
Highways England, the Governing body for motorways in the UK, states that it is "determined" to make the roads as safe as possible.
The M1 is all set to be a smart motorway when the works are complete in the next few years. The stretch at Junction 13 (Bedford/Milton Keynes South) is set to open for 'all lane running' in March 2021.
But it will be a lot longer before the rest of the road between Junction 13 and 16 is back to normal.
Highways England has said the full smart motorway works between Bedford, Milton Keynes and Northampton will conclude in either 2022 or 2023.
And following the coroner's review, Highways England says they are already addressing the points raised "as published in the Government's Smart Motorway Evidence Stocktake and Action Plan of March 2020".
"We will carefully consider any further comments raised by the coroner once we receive the report," a spokesperson added.