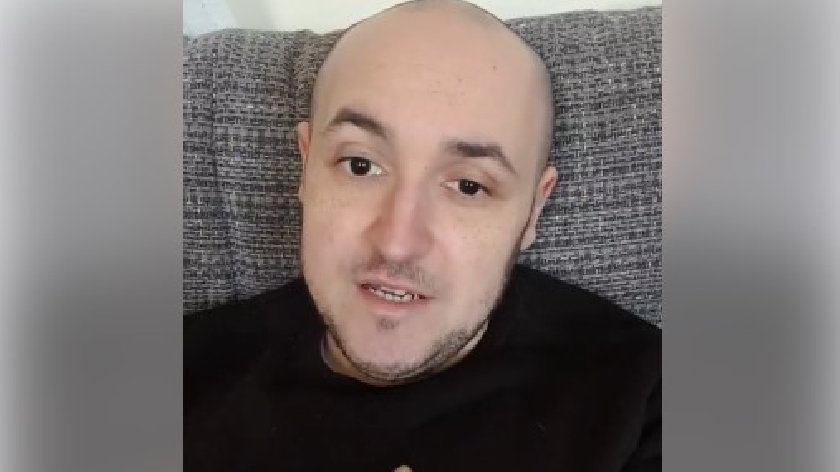 Damion Brown, who spent nearly two weeks being treated at Milton Keynes Hospital, is now back home recovering.
Damion, who is otherwise very active and healthy, developed pneumonia and became reliant on a ventilator to help him breathe.
The father of two, age 38, very nearly lost his life and says it is a "miracle" that he is still here today.
"It feels so good to be back in my own surroundings," said Damion, who got back home on Saturday (28/3). "After being in a room for 11 days with no human contact, I am beyond happy to be back."
Damion has been sharing his journey via video entries on Facebook, and has received an influx of support. In the most recent update, posted on Sunday, he thanked the thousands of people for their kind words, support and prayers.
He also thanked the NHS, doctors and nurses who treated him, stating "god bless the NHS".
Doctors have told Damion that he must self-isolate for another 14 days. His lungs have been damaged by the pneumonia, and it will take time for Damion to fully recover. "[The doctor] says it could be 6 weeks before I start to feel better," he added, "and 6 months before I am back to any sort of full health as I was before. But this is a small price to pay to walk away with your life.
"This amount of time really does make a man think. This whole thing really does put life in perspective."
Damion has highlighted the importance of sticking to Government guidelines and staying at home.
You must do as follows:
Only go outside for food, health reasons or work (but only if you cannot work from home)
If you go out, stay 2 metres (6ft) away from other people at all times
Wash your hands as soon as you get home
Do not meet others, even friends or family.
You can spread the virus even if you don't have symptoms.