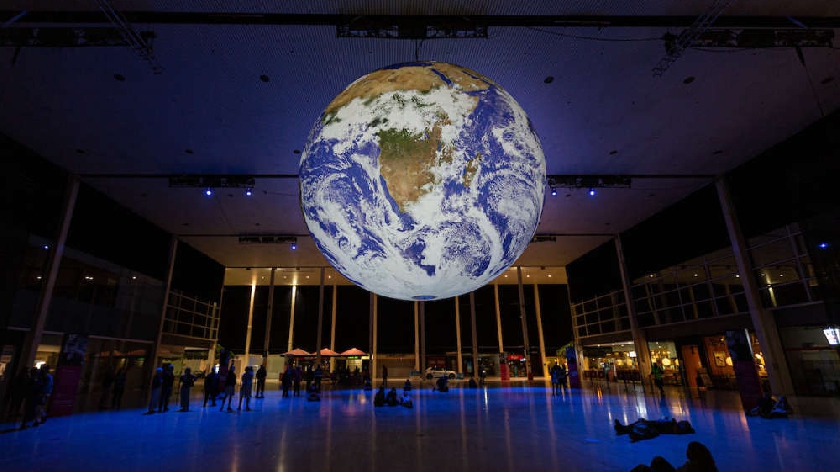 Shaun Armstrong Photography
It is the final opportunity for people to see a detailed replica of the Earth in a late-night showing tonight (29/7).
There have been lots of art installations and events happening across Milton Keynes this month as part of the IF: Milton Keynes International Festival.
And one of those that has proved popular is Gaia, a detailed replica of the Earth that has been created by artist Luke Jerram. It is currently dangling above Middleton Hall in the centre:mk and has featured heavily on social media.
Gaia measures seven metres in diameter and features 120dpi detailed NASA imagery of the Earth's surface.
The artwork, which tours across the UK, can be seen along with sound compositions by BAFTA and Ivor Novello award-winner Dan Jones.
The IF Festival is now drawing to a close but there will be one final, unique opportunity for local residents to see Gaia in person before it leaves.
The Earth 'After Dark' showing will be at Middleton Hall between 21:30 and 23:00 today (29/7). There is no need to book and it is completely free of charge.