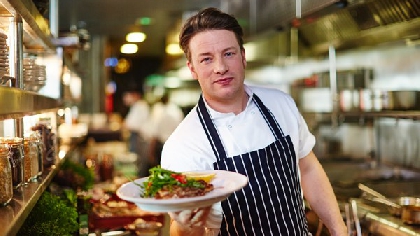 The Jamie's Italian Restaurant in Milton Keynes City Centre is set to close, as news is revealed that staff are owed over £2 million in wages by the chain nationally.
According to High Court documents which were obtained by The Sun on Sunday, the company owes a total of £30.2m in overdrafts and loans. It also has debts of £41.3m to HMRC, suppliers and landlords.
It is not yet known whether any of the debts are owed to the centre:mk, who are the current landlord for the Milton Keynes restaurant. The number of job losses at the local site are also as yet unknown.
The closure is part of a national plan to shut a number of restaurants including Bath, Bristol, Bluewater, Chelmsford, Greenwich, Harrogate, St Albans, Kingston, Reading, Kingston, Threadneedle St London and Piccadilly Diner London.
A spokesperson for Jamie's Italian said: "We are pleased to have received the overwhelming support from our creditors for our proposal to reshape Jamie's Italian restaurants."
"The CVA approval ensures Jamie's Italian's great staff and suppliers can all get paid and has saved 1,800 jobs."
"We have a strong brand and are focused on continuing to deliver the levels of service, taste and the experience our loyal customers deserve."