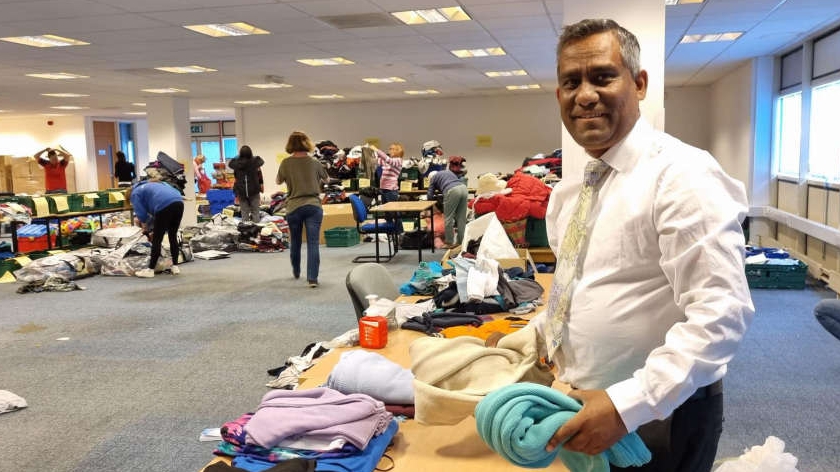 Yesterday (18/5), Cllr Amanda Marlow officially took office, succeeding outgoing Mayor Mohammed Khan.
Cllr Amanda Marlow is the new Mayor of Milton Keynes for 2022-23, becoming the 50th person to take the office, and the first female mayor since 2012.
She was first elected to Milton Keynes Council in 2019, representing the Loughton and Shenley ward. In that time, Mayor Marlow has been the Group Secretary for MK Conservative Group, and she has served on several council committees including two children's scrutiny committees, as well as being vice chair of both licensing and housing committees. You can find out more about Cllr Amanda Marlow here.
Mayor Amanda Marlow succeeds outgoing Mayor Mohammed Khan. Cllr Mohammed Khan was MK's first Bangladeshi Mayor.
Cllr Mohammed Khan, who was born in the city of Sylhet in Bangladesh and moved to Bletchley with his parents in 1982, was first elected to Milton Keynes Council in 2013.
He was formally sworn into office at the socially distanced and live streamed Annual General Meeting of MK Council at Stadium MK on Wednesday 17 May 2021, succeeding Mayor Andrew Geary.
MKFM spoke to Cllr Mohammed Khan about his year as Mayor.
He said: "It was an incredible year. I took over in mid-covid and I started as a social distance Mayor, but I still managed to complete the year with over 500 engagements as well as meeting so many people. I met people of all different faiths and groups, visiting temples and had a great time meeting so many residents from all over the world.
"It really shows we are a great city with so many strengths. I also had a great time with sports, I was involved with the Dons and supported them all the way through, supporting the marathons and so much more."
"It's a dream to live in such a great city and to have been the Mayor."