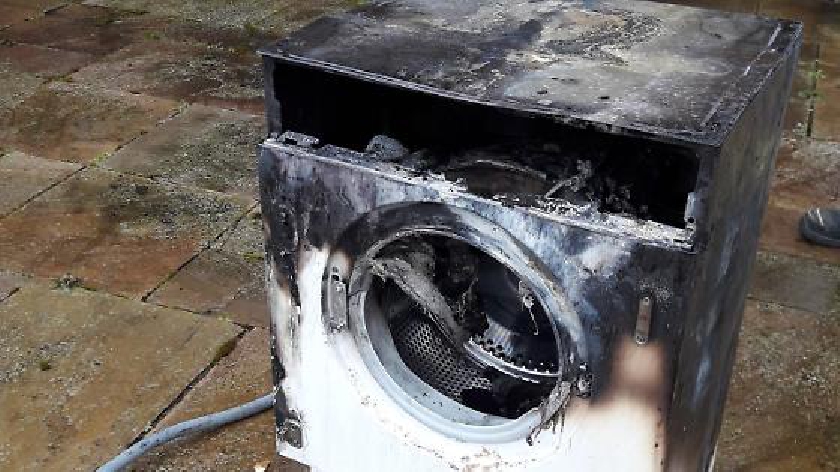 Library photo
There have been several fires caused by washing machines in Milton Keynes in just over a month.
The latest incident took place on Thursday afternoon (18/3) when firefighters were called to a house along Commodore Close in Broughton.
Buckinghamshire Fire & Rescue Service says that the fire was out upon arrival, although the crew isolated the electricity to the washing machine, ventilated the area and gave advice.
There have been four known fires caused by washing machines and tumble dryers since mid-February, so households are being encouraged to register their appliances to keep up to date with any potential safety notices and follow fire safety advice.
In 2018/19, Bucks Fire attended 20 accidental house fires where a kitchen appliance such as a washing machine, tumble dryer, dishwasher or fridge freezer was the source of ignition.
A spokesperson for the fire authority said that a lot of these items had already been recalled by the manufacturer.
Therefore Bucks Fire says residents should not ignore product recalls or safety notices, as the company is highlighting a known safety issue to you.
Other ways to ensure fire safety is not using the appliances at night or when you are out of the house.
Individuals should also maintain appliances by removing lint from tumble dryers, or periodically vacuum behind appliances to stop dust from building up.
Vents or other openings should not be blocked up, and if your tumble dryer has a ventilation pipe, ensure it is free of kinks and is not crushed in any way.
Those who wish to request a Fire and Wellness Visit to review fire precautions within your home can do so by clicking here.