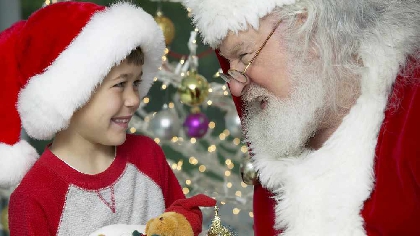 Frosts Garden Centre in Woburn Sands have announced grotto tickets will go on sale this Friday (8th Sep)
Wildley hailed as one of the most sought-after Christmas grotto experiences in the region, sales for premium dates such as Christmas Eve, are expected to go in minutes. Customers can picked up their tickets in the centre from 9am on Friday or online from 11am at www.frostsgardencentres.co.uk.
Frosts has promised this year's grotto to be its best ever, with more animations, interaction and bigger presents! Tickets cost £14.99 for children and £4.99 for adults.
James Frost, Managing Director at Frosts says; "Each year we improve on the grotto experience as it's one of the biggest events of the year, and growing. We have spent more time and resources than before on making Christmas 2017 a magical year for all and we now can't wait to reveal our secrets to our customers."
The number to call for tickets is: 0800 954 9484 or visit www.frostsgardencentres.co.uk