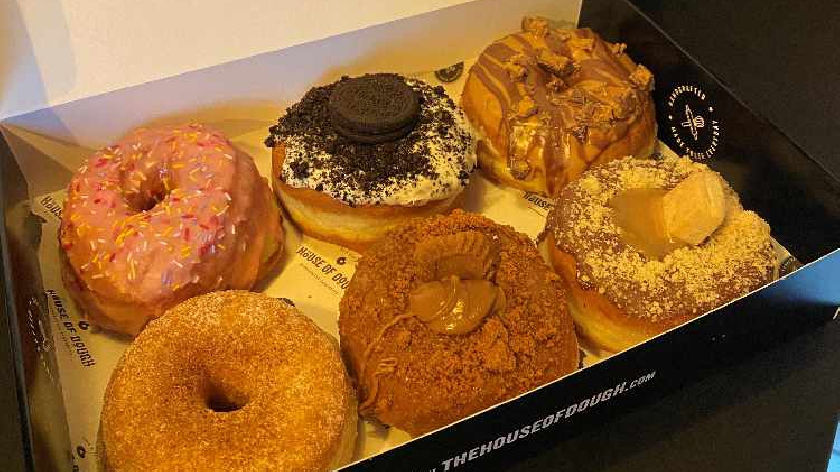 Eddy made his first doughnut during lockdown and now produces hundreds each day... and they are selling out within hours.
"It all started back in March during the baking frenzy when I decided I would make a doughnut," said Eddy from The House of Dough, which is now arguably the most popular shop in Stony Stratford.
He continued: "It tasted good, and I decided to make some more for friends, and it went from there."
Fast forward a few months, after dipping into his savings and taking a huge gamble, Eddy has not long opened the doors of his bakery-style doughnut shop in Swinfen's Yard.
The demand for the doughnuts has skyrocketed with people queuing down the High Street for hours each day. "You'd think the doughnuts were toilet rolls," Eddy joked, "I could never have predicted this would happen. I was so nervous when I started but the response has been overwhelming, I see people queueing outside the front an hour before the shop even opens."
Eddy will arrive at the shop at around 2am to start rolling the dough as everything is made from scratch. The doughnuts, which come in over 30 flavours including Biscoff and Peanut Buttercup, are made in small batches and decorated by hand.
And the creations, around 240 in total, are then finished at around 9:30am in time for the store's opening at 10am. The House of Dough is meant to close at 4pm, but because the demand is so high, Eddy is having to close when the products sell out which can be as soon as 11:30am.
Limits on the number of doughnuts available to purchase have been introduced (6 per person) while production is increased. But at the minute Eddy is a one-man band and can only produce so many.
Social media has since exploded with excitement following the recent opening of The House of Dough. Dozens of people are sharing pictures of the doughnuts and large queues each day, with the businesses' Instagram page having generated thousands of followers already.
The House of Dough is open Wednesday to Saturday from 10am until 4pm (or until sold out). You can find it in Swinfen's Yard, Stony Stratford.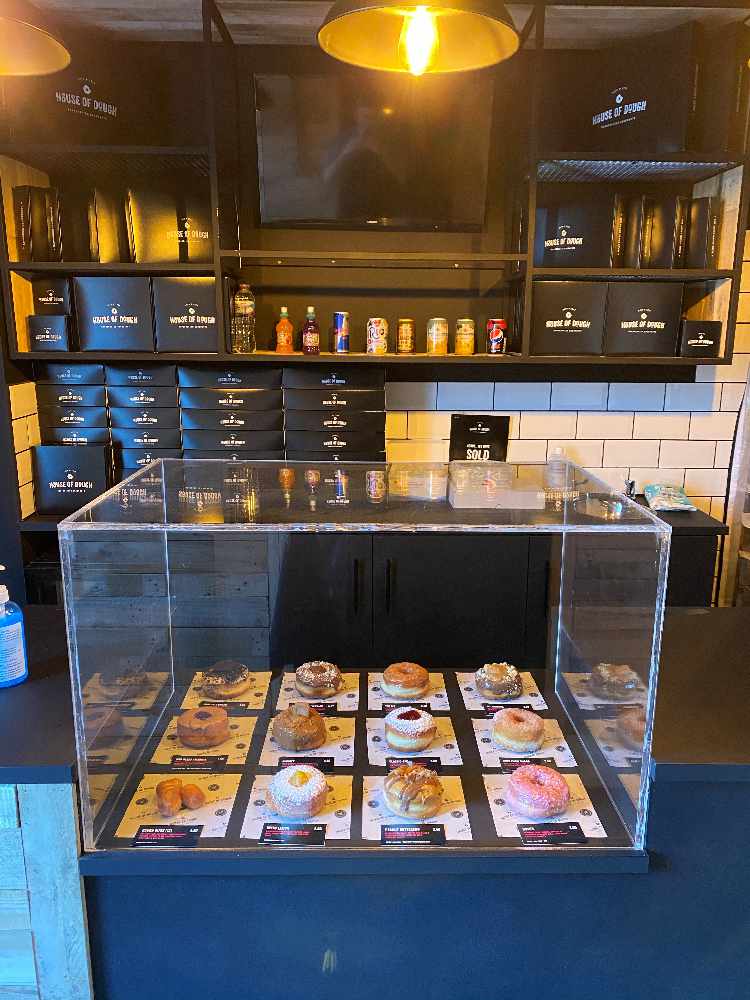 Previous image
Next image