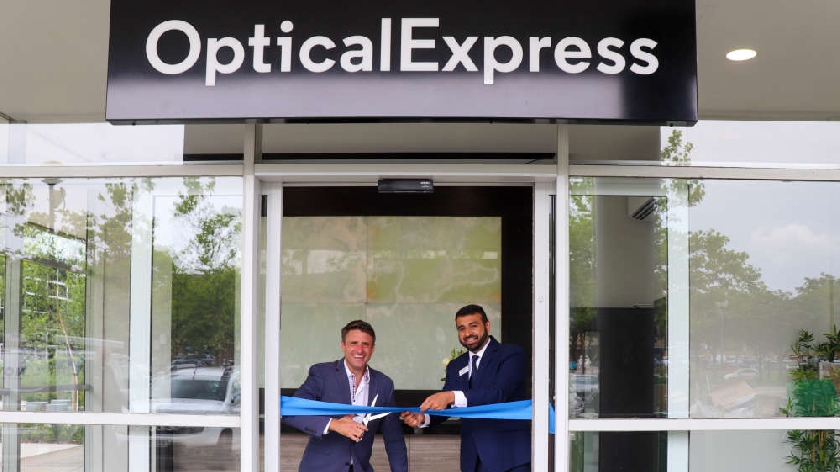 A brand new Optical Express clinic has opened in Central Milton Keynes following a £3.4m investment from the company.
The eye surgery treatment hub was opened by Ben Everitt, the MP for Milton Keynes North.
A whopping £3.4m has been invested into the facility, which is one of the largest investments the company has ever made in a single clinic.
The local MP believes this represents the company's "confidence" in the future of Milton Keynes. He said: "It was a pleasure to visit the new clinic. Such a significant investment represents a real vote of confidence in Milton Keynes and the future of our town.
"This state of the art clinic, and the highly professional team who work here, are a great advertisement for Milton Keynes. Our post-pandemic recovery has got off to a great start, and as major brands like Optical Express continue to flock to the town centre I am assured of our ongoing success."
Optical Express is the UK's only complete eye care provider and the leading provider of laser eye, lens replacement, and private cataract surgeries.
The first Milton Keynes-based clinic opened in 2002 and now the new addition will bring an additional 20 local jobs.
It is anticipated that the new clinic will treat patients on NHS waiting lists, in addition to private patients.
Optical Express also says the clinic has the capacity to "significantly reduce" eye care waiting times in the town, particularly for those in need of cataract surgery.
Optical Express CEO and Founder, David Moulsdale, added: "We have had a clinic in Milton Keynes for almost two decades and we know how vibrant the town is. This major new investment here means we can bring the most advanced eye care closer to people's home, making looking after their eyes and staying healthy easier than ever.
"The new clinic is the latest in our continued plans for growth throughout 2021. We are determined that our response to the COVID-19 pandemic will be to continue to expand and invest in our excellent clinics. We're aiming to retain and attract the very best local talent, and are recruiting for a variety of roles, including optometrists and clinic managers, across the country."
The clinic is offering every patient a free consultation for laser or lens / cataract surgery which includes a comprehensive eye health check, using the latest diagnostic equipment.