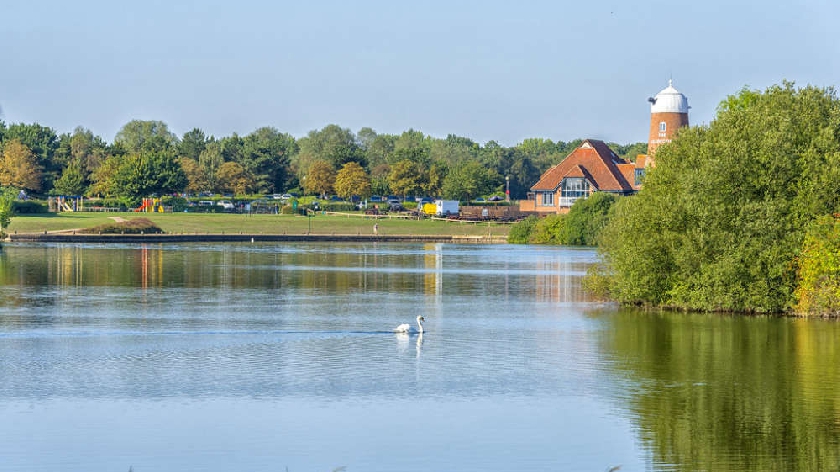 The Parks Trust has today (29/11) confirmed that some birds have died at popular Milton Keynes lake from Bird Flu.
The Parks Trust has today released a statement confirming that birds have died at a popular lake in Milton Keynes from Bird Flu.
"We have had confirmation that some birds have died at Caldecotte Lake from Bird Flu," The Parks Trust wrote on social media.
"Defra UK confirm that human transmission is low."
Currently, all poultry and captive birds must be housed in England until further notice due to an increase in the number of detections of avian influenza in wild birds and on commercial premises.
The wild bird risk across Great Britain has increased from high to very high and the risk to poultry with stringent biosecurity remains at medium, according to the Department for Environment, Food & Rural Affairs.
Dr Christine Middlemiss, the UK's Chief Veterinary Officer, said: "We are seeing a growing number of bird flu cases on commercial farms and in backyard birds across the country driven by high levels of disease within wild birds. Unfortunately we expect the number of cases to continue to rise over the coming months as migratory birds return to the UK, bringing with them further risk of disease that can spread into our kept flocks.
"We're taking action already by implementing a national Avian Influenza Prevention Zones and housing order, but it is important that all bird keepers – wherever they are in the country – ensure that cleanliness and hygiene are at the forefront of their minds to keep their flocks safe and limit the impact of the outbreak."
The Parks Trust say: "To report a dead bird, please contact us at 01908 233600 or communityranger@theparkstrust.com."