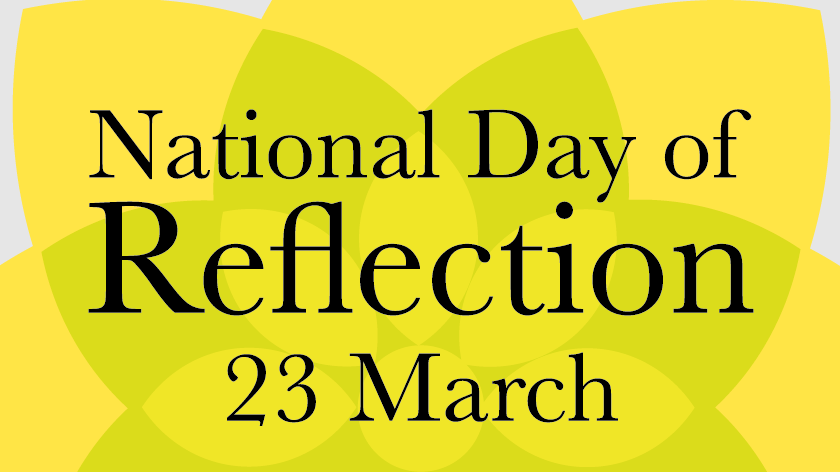 Registered charity Marie Curie has encouraged as many people as possible to reflect on the nation's collective loss during the COVID-19 pandemic.
The past year has been an especially tough time for everybody - both emotionally and physically. Many people all across the country have lost their closet friends and family as a result of the currently ongoing COVID-19 pandemic.
As 23 March marks the one year anniversary of the first lockdown, registered charity Marie Curie is calling upon the nation to look back and reflect on all those lives tragically cut short by the coronavirus. Marie Curie works to provide specialist care to people with terminal illnesses as well as offering support to their family members during tough times.
On their website, Marie Curie describes their vision behind the National Day of Reflection by saying: "Since the first lockdown began in 2020, hundreds of thousands of people have died. Too many lives have been cut short and millions have been bereaved.
"Behind the statistics and whatever the cause, every death has been devastating for the people left behind.
"Join us on 23 March, the first anniversary of the first UK lockdown, for a National Day of Reflection to reflect on our collective loss, support those who've been bereaved, and hope for a brighter future.
"There are still tough times ahead, as the death toll continues to rise. This annual day will give us all time to pause and think about this unprecedented loss we're facing, and support each other through grief in the years to come."
If you're struggling with grief or need support, you can call Marie Curie's free Support Line on 0800 090 2309 to talk to one of their trained Support Line Officers about practical and emotional concerns or get ongoing support from a bereavement volunteer.
If you would like more information, you can visit Marie Curie's official website by clicking here.
On 23 March, we're inviting you to take a minute to reflect and a moment to connect as part of a National #DayOfReflection.

Join the minute's silence at 12 noon one month from now to show your support for the millions of people who've been bereaved: https://t.co/HWexpcDC7J pic.twitter.com/Nps2T5ZVKL

— Marie Curie (@mariecurieuk) February 23, 2021