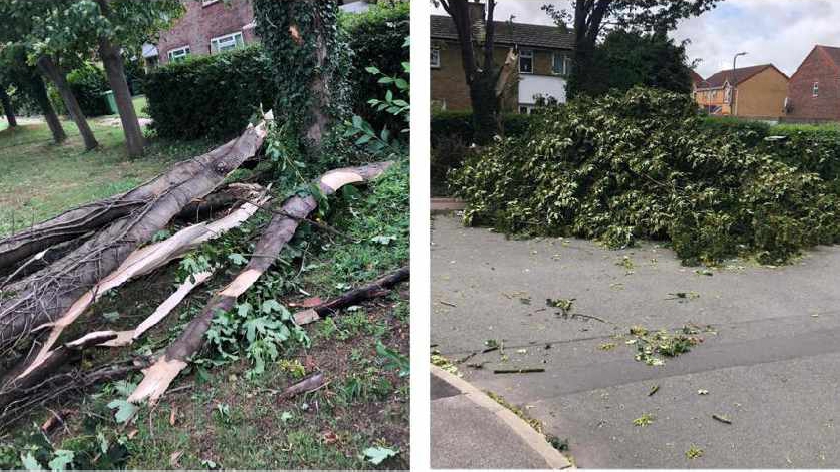 When high winds hit Milton Keynes in early August, part of a large tree in Cornwall Grove fell and blocked the road. That tree and several others are deemed dangerous by local residents, concerned if they fell they could hit neighbouring houses.
The tree blocking the road was removed following a police visit.
Local residents had long identified the tree as dangerous and part of the tree had broken away last autumn when Cllr Nigel Long had visited and had the damaged tree removed. He asked for the trees to all be cut back and made safe. However, according to residents, the trees were not dealt with which is creating a local danger.
Cllr Long said, "The trees are on a piece of land in Cornwall Grove, that has a complex ownership history. The site has a number of trees on it and it was one of these that blocked the road in the high winds recently. The problem is that the site is partly maintained by Redrow homes who built the estate, but the land was originally passed to Denbigh School at Shenley Church End, when the old Bletchley based Denbigh school was demolished. The land was originally at the entrance to the old school."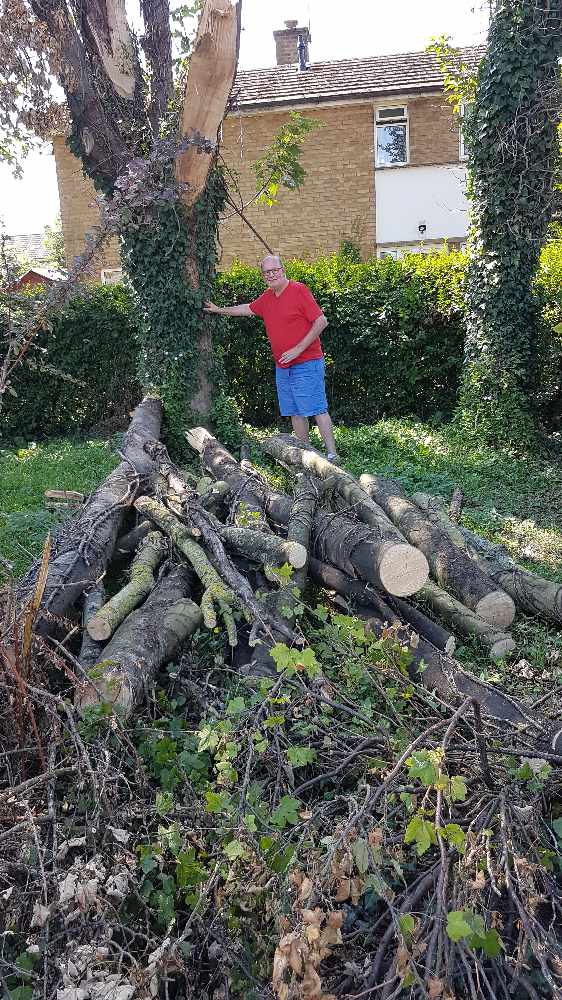 Cllr Long believes that Milton Keynes Council is now responsible for the land, following a transfer of the land back to the Council. The original owners, before the school was demolished in the 1990s, was Buckinghamshire County Council. Their role and assets transferred to MK Council in 1996 except where the school was Grant Maintained.
Cllr Long added, "I want to see Milton Keynes Council take full responsibility for this area of land. They must tackle the dangerous trees, remove them or make them safe. If one came down it could easily hit the nearby houses, which are owned by the Council, except for one still owned by Denbigh School. This highlights the mess caused by demolishing the school and the new one being a Grant Maintained School (now an academy)"
Cllr Long concluded, "I have written to Milton Keynes Council asking them to cut down or make safe the dangerous trees on this unloved piece of land on Cornwall Grove. The mess arises from privatisation of schools in the 1990s. But Milton Keynes Council must now sort it out as homes and lives are in danger."