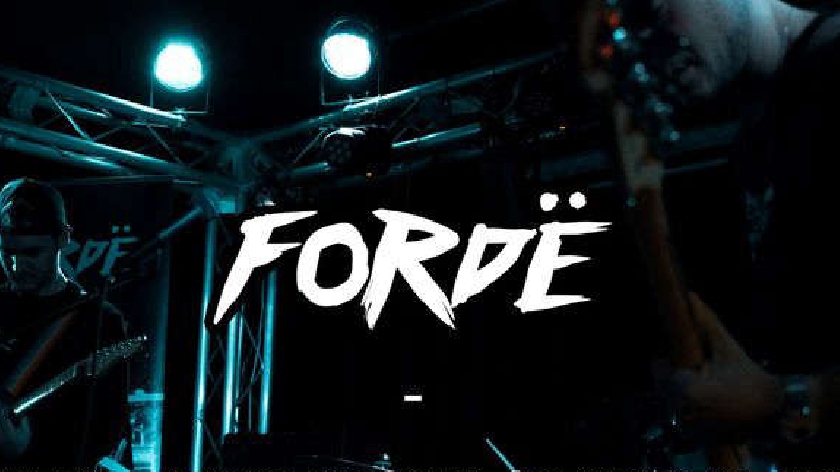 If you love Blink-182 then you will certainly enjoy listening to up-and-coming Milton Keynes artist Fordë!
It was the Summer of 2019 when Harrison started producing songs under the pseudonym, Fordë. His sound can be described as 'new wave pop punk' featuring crunchy guitar-driven choruses and beats combined with electro elements. Growing up listening to pop-punk bands has heavily influenced his sound; he cites Blink-182 as the sole reason he started playing guitar and making music in the first place, "Blink was literally the soundtrack to my teenage years! I'd love to make music that means as much to someone else in that same way…" Music has always been something that Harrison comes back to, providing him an outlet to express himself in ways standard avenues don't allow. The initial lockdowns gave him some time to really explore his musical identity but put a hold on his plans to hit the road. Now things are opening back up, he and his live band bring the songs to life in true pop-punk fashion. His latest EP Untitled Spring is a melancholy look at navigating the anxieties of what's to come in this new world we find ourselves in, whilst still coming to terms with and befriending old demons.
listen to new single called 'That's On Me' by Fordë.
"You can't help but nod your head away whilst listening to this, it takes you back some years and is very nostalgic, I love it! It's great to hear a live band like Fordë infusing old pop-punk with the new and making it their own especially being from our own hometown Milton Keynes, we have so much undiscovered talent down here. Considering Fordë has only started in 2019, I can already imagine such exciting things to come!". Jodie Erica
Click here to hear more.