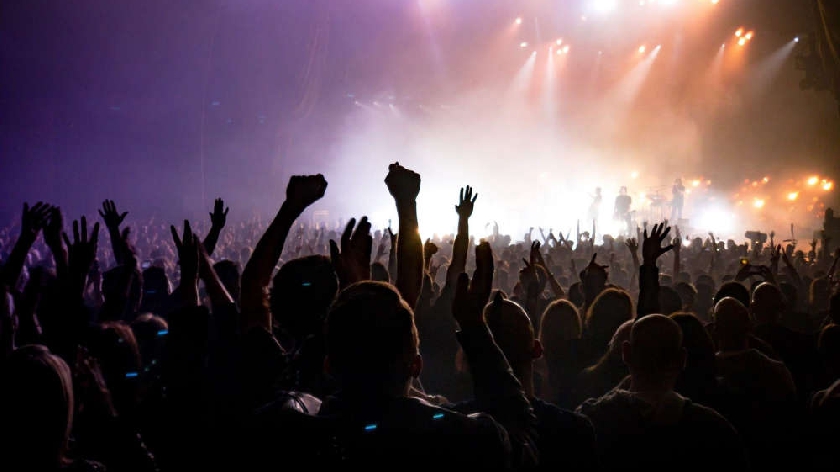 Now is the time to get your music played on MKFM and enjoy some high profile coverage on our digital media channels.
There's no doubt about it, Milton Keynes has a rich musical heritage with major artists playing here at some point in addition to a large amount of events that have showcased local talent.
Some people say Milton Keynes has no history, but how wrong they are! The Bowl for example has seen artists such as Queen, Michael Jackson, Kings of Leon, and Swedish House Mafia playing their last gig in MK.
Linford Manor has welcomed guests including Biffy Clyro, PJ Harvey and Jamiroquai during its time as a residential studio.
We are also home to Marshall Amplification which is one of the biggest names in music, and the international brand has been a resident in Bletchley for more than half a century.
And who will ever forget Cliff Richard on rollerskates singing Wired whilst creating the music video in the shopping centre.
MKFM has supported hundreds of local artists since our first broadcasts in 2011 and our support continues in 2022 using our various platforms.
Below you will find an online form to submit your details and music. Head of Local Music for MKFM, Jodie Erica will go through all of the submissions entered and has an arsenal of ways of getting your music heard.
These include:
Regular daily on-air features showcasing the best Milton Keynes has to offer

Dedicated section on our website that will feature local artists each week

Coverage on our social media channels

Competitions and the opportunity to perform at selected local events
To be considered for coverage by MKFM, please fill in your details and submit your music below.