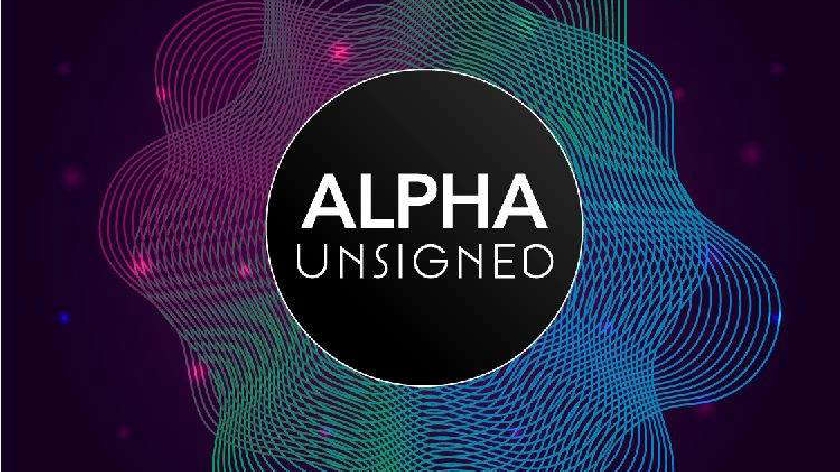 Check out Jodie Erica's Q&A with Fordë, from Milton Keynes, who will be performing at the Alpha Unsigned final on Wednesday!
Alpha Unsigned looks for rare and exceptional talent in the UK for 'the next big thing' among artists and musicians. Alpha Music & Records is a venture born out of the 2020 national lockdown. Alpha could see that things were extremely challenging for the creative industries – in particular for many performers and artists 3 that have an ongoing relationship with Alpha Club.
An idea sparked around setting up a label to act as an outlet for the huge amount of talent already in Alpha, and to search and support new projects and artists as well. The Alpha Family provides quality products and solutions with integrity at its heart, whilst following the mantra "serious business can be fun".
The grand final will take place on the 30th March 2022, with Marisha Wallace headlining the new UK talent show and plus, the announcement of wildcard finalists. The winner will land an incredible £100,000 record deal with Alpha Music & Records with the aim of releasing their very own album by the end of the year!
One Wildcard that was given was to Fordë, a band from Milton Keynes who started producing songs under the pseudonym, Fordë in the summer of 2019. His sound can be described as 'new wave pop punk' featuring crunchy guitar-driven choruses and beats combined with electro elements. Jodie Erica asked Fordë some questions, which were answered brilliantly below;

Jodie Erica's Q&A with Fordë
'How did you hear about Alpha Unsigned
I was tagged in a post on Facebook last Summer about a competition to win a record deal, "Alpha Unsigned, one song, one chance", I checked it out and thought it seemed like an amazing opportunity to take my music to the next level. I've always teetered on the edge of going down a label route, especially in today's age, but I feel for me it could be a great fit in terms of building a team and moving forward with the music and getting it out there! So, I applied, and whether or not I believe it yet, here I am days before the final!
How would you describe your music? What are your influences/inspirations?
So, I'd classify my music as alt/pop with a punk backdrop. Imagine if Blink-182 started out as a band writing music in today's climate, take those classic pop/punk chord progressions and mix it with some electronic elements, beats, 808s - and you get Fordë. Artists like Mod Sun, Phem, Machine Gun Kelly have all inspired my journey up to this point. Taking my music out into a live setting has been a fulfilling challenge, I take the DNA of the songs and amp up the pop punk with a live band to bring a high energy show that we hope the audience enjoys!
How does it feel to be a wildcard finalist of Alpha Unsigned?
Honestly unreal, being selected to play in the heat stages was already a massive win for me. There was stiff competition and all the other artists are amazing. So to then find out the Judges wanted to bring me forward for the final alongside that talent was super mad! I'm so thankful to Alpha Records for the opportunity and also couldn't have made it half as far without standing on the shoulders of my boys Daniel Streeter and Hayden Peerless for slapping the bass and smashing the drums for me. So yeah, super flattered and excited as anything to get up there and give it my best shot!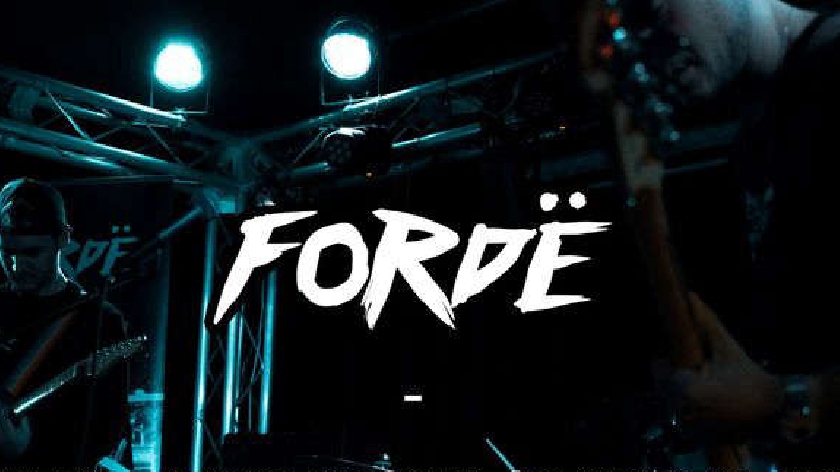 How do you feel about the music scene in Milton Keynes? What would be your advice to other local artists?
I love the music scene in Milton Keynes, it's always welcomed me with open arms and does so with artists of all kinds. There's always a venue that'll take a chance on you, from places like MK11, The Craufurd, and even smaller pub venues like the Plough in Newport Pagnell, and the MK Sports Bar. They're alive with acts and promoters, like Box Monster and Rockers Massive to name a few, and they have a real passion for pushing new acts. Some people might look down on the scene, scoff at it because it's not "London or Manchester", but it's here, it's a magical community to be involved in and I wouldn't change it for the world.
My advice to other local artists, starting out especially, would be not to overthink it! If you've got some songs and something to say, get your boys/girls together, get a few rehearsals in at Mr. Gigs and try to get onto a local showcase at MK11 or somewhere similar! Show up, support the other bands and you'll thrive - then you can move onto shows out of town and go from there! Then get something recorded as well as you can, and submit that bad boy to your local BBC Introducing show. You never know, I've been lucky to have some support from the guys in Northampton, (Thank you Kerrie & Connor!!) and they're always on the lookout for something fresh, so - keep up the grind is what I'd say! Let's go!
Thank you for letting me chat your ear off, big love 🤘🏻💜'
Get your tickets here for the final!