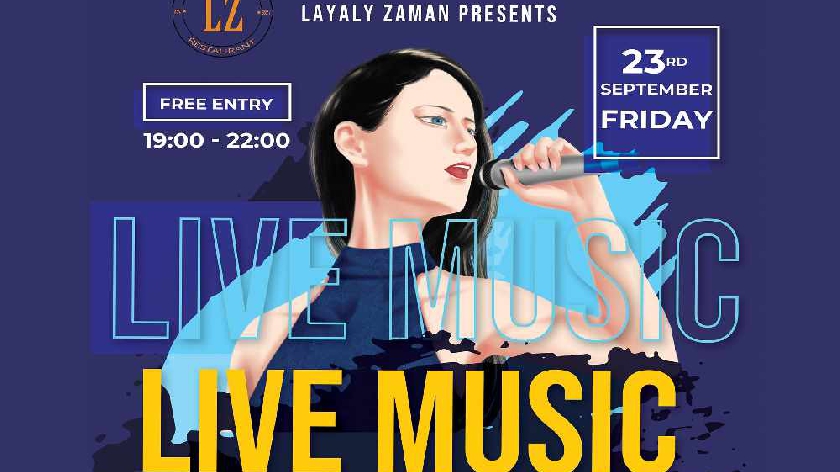 Join Layaly Zaman on the 23rd September, 7pm till 10pm, for their brand new open mic event, watch the live performances or even perform yourself.
Layaly Zaman serves traditional Arabic cuisine and also has a shisha bar that offers an array of different flavours.
They are located in the heart of Bletchley town and are already becoming a venue well known for their various special offers and events held for the community.
Come and support upcoming and established artists at Layaly Zaman restaurant & shisha bar on Friday 23rd. It's amazing to have more venues support our local music and provide platforms for them to express and showcase their talents, so if you're looking for something new to do on a Friday evening, this is perfect!
Why not enjoy some Arabic dishes during the event also or some nice refreshing drinks? You can also unwind with some shisha on the evening too.
The event is free entry.
If you would like to perform, please Facebook message Layaly Zaman here or call 01908 109051.
Venue location: 27D Queensway, Bletchley, Milton Keynes MK2 2FY