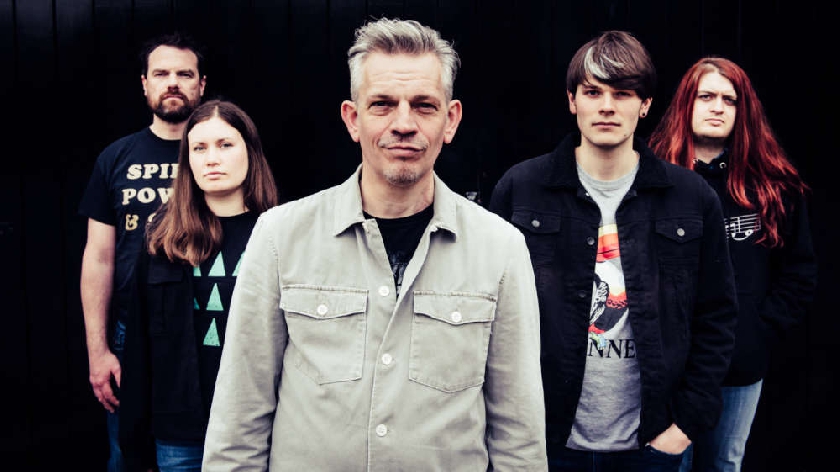 Carbon Daydreams is an up-and-coming indie and alt-rock band with members based in Milton Keynes and Bedford, you can listen to their recently released single 'Runaway' on all major streaming platforms.
Carbon Daydreams take inspiration from 80s and 90s indie and alternative rock to write their own brand of catchy, high tempo, guitar-driven songs. During 2022 the band has been cementing their presence on the local live music scene across Beds, Herts, and Bucks.
They have recently released their single 'Runaway' which promotes such an important message about our current climate crisis. The single has an abundance of brilliantly arranged vocals and instruments, melodic synths, and guitars. From start to finish 'Runaway' gets your head nodding, not only because it sounds great but also nodding in total agreement with the words.
When it hits 3:33 in the track there is an energetic outro filled with the beautiful sounds of the instruments coming together. The drums come in and gets you fist pumping the air, giving you that ultimate Foo Fighter feel. With the number 333 popping up for the start of the finale, it certifies the bands' alignment with their true purpose and the positive impact that Carbon Daydreams will have with their meaningful and angelic-sounding music.
Jodie Erica asked the band members, Bruce (vocals), Alex (bass), Joel (guitar), Neal (drums) and Jess (guitar) some questions:
Tell us about your release 'Runaway', is there a meaning behind it?
'Runaway was written just after the COP26 climate change conference. Based on a lack of faith in authority, it was influenced by the overall failure to secure a commitment from all the UN countries. The lyrics are a conversation in the head of a person wrapped in deep paranoia who questions the decisions made around them, with the chorus telling of the concern about their convictions and whether they trust their own belief systems. Eventually, the only way they can digest the information is by focusing on a microscopic element and shutting out the other noise in their head.

In terms of the music, it started as a Krautrock-inspired demo which Joel recorded and sent to the rest of us. Initially, the demo was much more driven by synths, but through working on it together in the rehearsal room, it evolved towards its final form and arrangement. We did end up putting some of the original synth ideas back in when we recorded it at Lost Boys Studio, but the guitars remain more dominant in the overall sound.

We have also released our newest single and follow-up to 'Runaway', 'Good Life Bad Life is being released' which was released on the 15th of July'.
How was Carbon Daydreams formed and how long have you been performing together?
'We all met through a site called Join My Band. The original line-up was formed at the end of 2018, but we went into hiatus for a while when our original frontman left. Bruce (our singer) then joined a couple of weeks before the first lockdown in 2020. When our last bass player moved on, Alex joined just before the second lockdown, and Joel (guitar) joined in summer 2021. So the current line-up is fairly new, and due to the pandemic we've only been gigging since last August, but we've managed to pack in quite a few gigs over the last year'.
What does Carbon Daydreams mean?
'When the band first started, like many others, we went through the phase of having lots of name ideas flying around, none of which felt right. Thankfully Jess' dad - who is also in a couple of bands - is very good at coming up with band names, so one day he suggested Carbon Daydreams. It started as a play on words of 'carbon dating', but as time's gone on we like the fact that it can be read in multiple ways - e.g. as a commentary on the climate crisis.
Are you all local to Milton Keynes?
'Our bass player Alex grew up and lives in Bletchley. The rest of us are based not far away in Bedford and Shefford. We tend to split our rehearsals between Shefford and MK and feel very at home whenever we play in Milton Keynes and the surrounding areas.
What are your musical influences and inspirations?
Bruce says, 'My vocal influences are Dave Gahan (Depeche Mode), Bob Mould (Sugar, Hüsker Dü), Thom Yorke, Mick Jagger and Becky Hill (dance-influenced melodies). My writing style is typically a combination of personal experience and social commentary. I'm also inspired by elements of popular culture. These include but aren't limited to TV shows, movies, the books I'm reading and the lyrics behind the music that has impacted me'.

Alex says, 'My main influences are a mix of both rock/metal and disco. People like Steve Harris + Cliff Burton showed me some of the ways a bass can be pushed further than just root notes while Bernard Edwards got me to figure out what sorts of rhythms I like playing and how to create a groove. On Youtube, there's a bass player called Charles Berthoud who I've been watching since 2020 and he is unlike anyone I've ever seen playing bass. I'd say he's given me a lot of motivation to learn different techniques and improve my playing'.

Joel comments, 'With my guitar playing, a lot of it is influenced by 90s alt-rock and 70s post-punk. Players like Jonny Greenwood and Ed O'Brien (Radiohead), John McGeoch (Magazine), Kevin Shields (My Bloody Valentine) and Stuart Braithwaite (Mogwai) are probably my main influences but there's loads of other stuff in the background'.

Neal adds, 'Steve White (Paul Weller), Clem Burke (Blondie), Aaron Comess (Spin Doctors) and Mark Claydon (all-around funky session groove machine)'.

Jess says, 'Johnny Marr is my main inspiration for guitar, in terms of playing style and tone - initially his work with The Smiths, but for the last few years I've been much more influenced by his solo work, which is always evolving. If I'm looking to write a guitar part to go with someone else's bass line or chord progression, sometimes I'll have a listen to other songs which have a similar feel to what I'd like to bring to the song, or what direction I think the song could go in, which tend to be from a variety of different bands - the one constant being it needs to have a strong melody'.
What other hobbies/passions do you guys enjoy regardless of music?
Bruce says, 'I like riding my motorbike and keeping it shiny side up and rubber side down, with Joel, hobbies-wise there's not much but he is a big fan of video games. Neal does DJ-ing and is also a politics and cricket nerd, whilst Jess loves playing pool, and going to other people's gigs!'.
What is your favourite memory or funny story as a band?
Alex says 'My favourite gig memory would be our most recent one at The Plough [Newport Pagnell] because even though most of the crowd likely didn't know of us, they still clapped and cheered after every song as if they did'.

Jess continues, 'What was also really nice about that gig was the fact that we supported Ali In The Jungle - whose music we all love - and it was really nice to hang out with them afterwards. The guys at Rockers Massive, who promoted the gig, were also really great guys and we're hoping to work with them again soon. Supporting Desperate Journalist at Bedford Esquires back in January is also a gig that remains in my memory - we weren't sure how many people would be there early enough to see us, but the room was really busy when we played, and there was a real buzz about playing to a crowd like that. Afterwards, the drummer from DJ also gave me one of their CDs, which was really kind'.

Bruce added, 'We also had Tom A. Smith share a stage with us in February, who went on to support Elton John in the Summer'.
Where are your favourite and go-to places to perform in Milton Keynes?
We've played at MK11 a couple of times now and love playing there. We've been wanting to play at the Craufurd Arms for a while and have recently been booked to play there in October, which we're really excited about. Other than that, whilst technically not Milton Keynes we've also played at a couple of places in Newport Pagnell which has an amazing music scene for such a small place.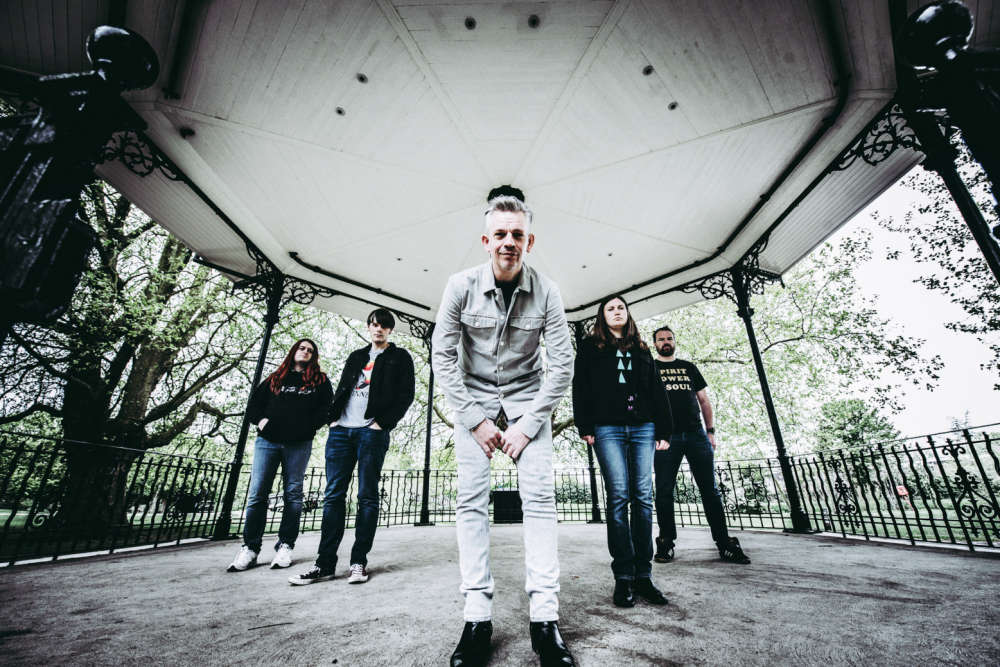 Keep up-to-date with all of the latest from Carbon Daydreams including their next gig dates and newest releases here.