Summer Events
Check out details of all the events going on this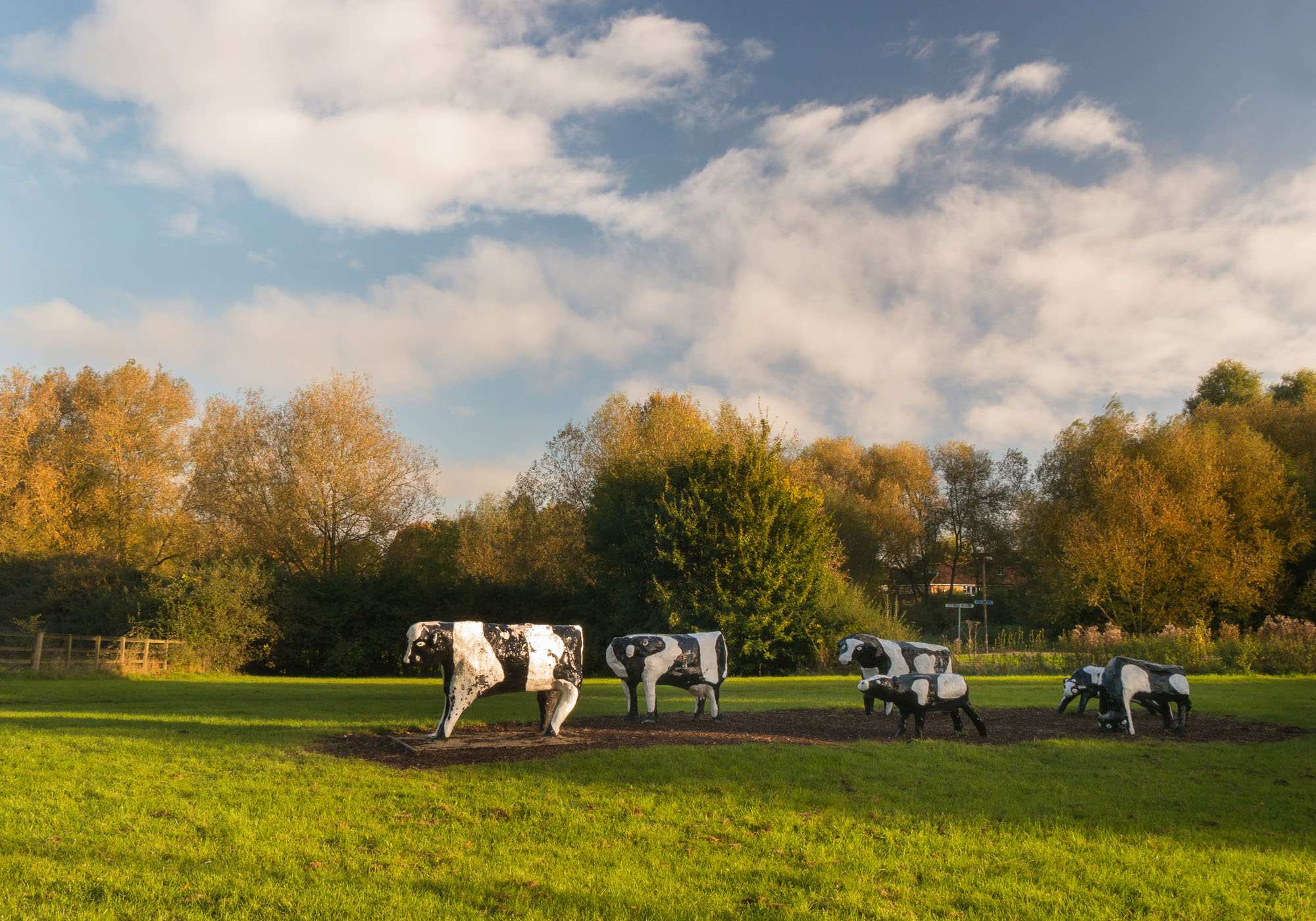 summer to celebrate MK50 in Milton Keynes!
Don't forget to add details of any event you are organising to our events calendar on our website here.
You can also keep listening to MKFM for details of everything going on across MK in our What's On Guide. Listen on 106.3FM, DAB Digital Radio and online here.
MK City Orchestra
Venue: The Venue, Walton High
Date: 12 May 2017
Time: 19:30
Mozart – La Finta Semplice Overture
Haydn - Cello Concerto in C
Soloist: international cellist David Cohen
Ravel - Pavane pour une infante défunte
Ravel - Le Tombeau de Couperin
Ravel - Le Tombeau de Couperin Fugue and Toccata (arr. Kenneth Hesketh)
Hollie's Strawberry Fields Forever Charity Ball
Venue: Doubletree by Hilton, StadiumMK
Date: 13 May 2017
Time: 18:30
Annual charity ball for local registered charity The Hope for Hollie Foundation which this year takes on a Groovy 60's theme to mark the 50th birthday of Milton Keynes and the era of its birth whilst helping to raise money for a local charity that supports children fighting rare and degenerative Niemann Pick Type C, a condition that affects four children in the local area, 100 in the UK and 1,000 worldwide.

www.hopeforhollie.co.uk
MK Snap Heritage Walk
Venue: Start at MK Snap
Date: 13 May 2017
Time: 09:00 to - 16:00
Join charity MK Snap in celebrating 25 years of supporting adults with Learning Disabilities.
Complete a 10 mile self-guided route or our 2.5 mile route for walkers of all abilities.
Both start and finish at the hub of all the action MK Snap with a cream tea prepared by MK Snaps Learners.

http://mksnap.org/events/walk-mk-snap/
MK Walking Festival
Venue: Various
Date: 13 May 2017 - 14 May 2017
Discover MK by walking on a series of led walks over 2 days for the annual MK Walking Festival. Part of special 50 walks for MK50 celebrations this years walk programme has 15 different walks across the city. Many of the walks feature parts that make MK special from its Roman past to the nature residing in the city. From all day walks to short rambles, there are many choices of walk suitable for all ages and abilities.

See website for programme and booking information.

Some walks are free and some are small charge.

http://www.theparkstrust.com/whats-on/event-details/1667
Mini Moo Scooterthon
Venue: Willen Lake North
Date: 21 May 2017
Time: 10:30
Join Florence the Cow & friends for a whiz around Willen North Lake on mini wheels.

Open to children age three to eleven years!

Entry £8 per child.

www.willen-hospice.org.uk/scooterthon
Redway Celebration and Artist Talk from Hayley Newman
Venue: Milton Keynes Arts Centre
Date: 13 May 2017
Time: 18:30 to - 20:30
An evening of talks about MK Redways and artwork in the city plus brand new artworks to celebrate the artists Hayley Newman and Sapphire Goss residency time as part of Tracing the Pathway's project Groundwork at Milton Keynes Arts Centre. Open to all. Join us for an informal and friendly evening, through which Hayley will share stories of her time on Milton Keynes' Redways and Spaphire Goss will showcase brand new video artwork(s).

Hayley will reflect upon how her residency considers the different kinds of shared space the Redways offer residents of Milton Keynes, in comparison to road space. She will consider how they present an alternative future to one dominated by road systems and air pollution. As Hayley believes the peripheral Redway paths are significant sites to consider in moving towards a low carbon world, transforming Milton Keynes into a city visibly populated by people, dogs, birds, spiders, plants and communities rather than cars. Sapphire Goss will be showing work responding to the location and context of creating art in Milton Keynes and to its cultural heritage.

FREE EVENT

https://www.eventbrite.co.uk/e/artist-talk-with-hayley-newman-and-new-work-from-sapphire-goss-tickets-33775422197?aff=erelpanelorg
MK CityFest 2017
Venue: centre:mk
Date: 26 Jun 2017 - 01 Jul 2017
MK CityFest 2017 is a week long business and public engagement event at centre:mk, incorporating the International New Towns Institute (INTI) Conference and the Academy of Urbanism (AoU) Symposium.

For full information and to book tickets and hotel accommodation visit:

http://www.destinationmiltonkeynes.co.uk/MKCityFest
MK50 Dragon Boat Festival
Venue: Willen Lake
Date: 25 Jun 2017
Annual Dragon Boat Festival held at Willen Lake in aid of charity. This year it will have an MK50 theme.

Up to 16 people paddle each 40 foot boat with a drummer at the front beating time and a helm at the tail steering a straight course. No previous experience is required, just plenty of team spirit!

The Festival is open to everyone and up to 60 crews (paid entry fee) are expected to battle it out over the 200m race course. Age UK Milton Keynes, a local, independent charity, benefits from boat sponsorship and encourages all crews to raise money for them.

More information about the event, how to sign up and the benefiting charity by going to the Age UK Milton Keynes website: http://www.ageuk.org.uk/miltonkeynes/please-support-us/fundraising/2017-milton-keynes-dragon-boat-festival
MK50 Sport Gala Dinner
Venue: Doubletree, Stadium MK
Date: 29 Jun 2017
Time: 18:00 to - 23:45
The MK50 Sport Dinner will take place in The Ballroom at the Hilton Doubletree, Stadium MK, on the evening of Thursday June 29, in the presence of not only MK's International sporting achievers and renowned local sporting celebrities, but also grass roots stars and many unsung sporting heroes. It's a true 'across the board' celebration of sporting achievement in Milton Keynes.

Hosts for the evening are Olympic medallist Gail Emms and BBC sports commentator Luke Ashmead. They'll guide guests through each sporting decade, from 1967 to 2017, showing archive footage and introducing the stars and heroes from each era. There will be lots of opportunity to hear and share sporting stories and to meet some local sports stars.

To purchase tickets and/or nominate your unsung hero, please email MK50Sport@mkdonsset.com (successful hero nominees are entered into a ballot for a free place). For twitter event updates please follow @MK50Sport
Carnival 2017 The Good Ol days
Venue: Rickley Park, Bletchley
Date: 10 Jun 2017
Time: 12:00 to - 17:00
The West Bletchley Carnival has been running since 2002 and is a well-loved and attended event. Attracting upwards of 8000 people throughout the day, with hundreds of local people taking part in the day itself, it is one of the biggest community events of its kind in MK.

This year we are honouring MK50 by looking back through, and celebrating, the iconic eras of the past. Join in with the fashion, food and feeling of the 'Good Ol' Days' at Carnival 2017.
MK50 at the Orchard
Venue: Wolverton Community Orchard
Date: 11 Jun 2017
Time: 14:00 to - 17:00
We will be celebrating being part of MK50 on this date as one of our regular events throughout the year. More details to be announced but there will be refreshments, entertainment and plenty of fresh air!

FREE EVENT
MK50:50 Virtual Challenge
Venue: Milton Keynes
Date: 23 Jun 2017 - 29 Aug 2017
To celebrate the 50th birthday of Milton Keynes, Redway Runners are putting on a never to be repeated 'virtual' birthday event.

Can you complete a distance of 50 miles in 67 days (MK was born in 1967….see what we did there!) to earn a fantastic bespoke medal to commemorate the occasion?

You can walk, use the treadmill, run outside or cycle to get it completed.

This really is suitable for all as you can do it all in one go or spread it over any number of activities.

This is a not-for-profit event with the entry fee to cover costs only – any profit generated will be donated to the Redway Runners charity of the year.

www.redwayrunners.com/events/virtual-mk5050-challenge
MK50's Fun & Fit Weekender
Venue: Bletchley and Woughton Leisure Centres
Date: 03 Jun 2017 - 04 Jun 2017
Starting with the Family Fun MK50 Splash Day at Bletchley Leisure Centre on Saturday 3 June from 12.30pm – 6pm. Over 5 hours of FREE aqua fun in the pool to include whacky races with floats and music, Torpedo Touch timed swims, competitions, Mk50 challenge lane, club demonstrations and Treasure Hunt - all rounded off with an open Family Fun swim Session. Bouncy castle and fun for all in the foyer too.

Whilst, on Sunday 4th June, join us for two special events. First, at Woughton Leisure Centre from 9:00am to 12:00pm for some fantastic family fun on the massive soft play & bouncy castle, swimming with inflatables, IMMERSVIE cycling & taster LESMILLS classes. On top, from 1:00pm everyone's invited to get down to Woughton On the Green Playing Fields & help break the record for the biggest family boot camp session ever, plus enjoy all-sorts of park fun & games, giveaways, prizes and surprizes!

Find out more at www.mk50active.co.uk
Wolverton's MK50 Celebration
Venue: Western Road Recreation Ground, Wolverton
Date: 25 Jun 2017
Time: 14:00 to - 20:00
Get into the festival spirit this June at Wolverton's celebration event to mark 50 years of Milton Keynes. Enjoy performances from local talent; participate in craft activities and relive the swinging sixties with headliners – The Ultimate Beatles.

Free entry for all who attend, all ages and families welcome.

http://www.wolvertonandgreenleystowncouncil.gov.uk/Events_2188.aspx
Cycle4 mk50
Venue: Furzton Lake
Date: 11 Jun 2017
Time: 12:00 to - 15:00
Young people from the age of fourteen are invited to meet at Furzton Lake to have a fun 5 mile cycle around the surounding area with free use of 50 Santander bikes,medals and goody bags will be available for participants.All cyclists including friends and family are required to wear cycle helmets and will be escorted by qualified cycle leaders.

www.milton-keynes.gov.uk/youth-faculty
Fred Roche Foundation's MK50 Party
Venue: The Fred Roche Gardens behind the City Church CMK
Date: 24 Jun 2017
Time: 16:00 to - 21:00
A party to celebrate MK50's birthday. There will be music, singers, and a band in the garden along with street food, a Pimms tent and activities for children.

FREE EVENT

www.fredroche.org