MK Gallery – Café review
Having heard MK Gallery had re-opened in March following a major redevelopment to include a new Café/Bar and with their love of food, Darren and Lia from the MK Breakfast Show were thrilled to look around and try some of the delicious food on offer.
After the major redevelopment, MK Gallery can now showcase; double the exhibition space of the previous building, a new multipurpose auditorium showcasing independent film and live events, a dedicated learning studio, and a Café/Bar.
Surroundings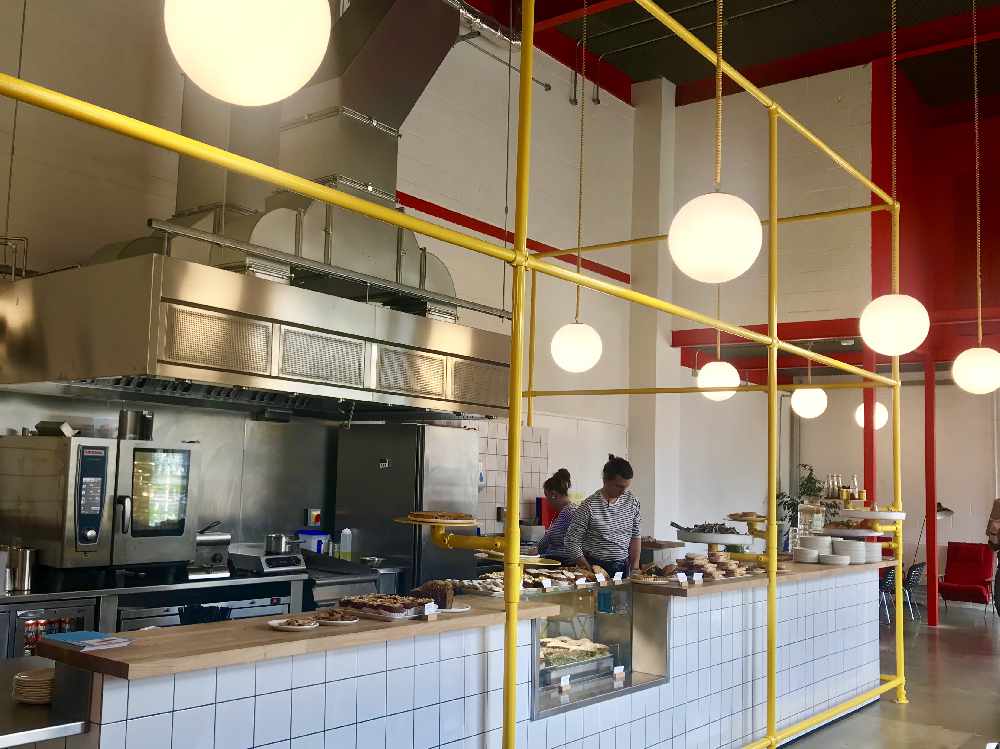 Located on 12th Street in Central Milton Keynes, the new café/bar at MK Gallery boasts a pre-theatre two course set menu, perfect for a coffee and cake break or lunchtime location for MK.
The open plan kitchen allows diners to watch the chefs at work and creates a buzzy atmosphere. With bright colours, funky design, large windows and plants the café feels light, airy and vibrant. There's also a view through to the new Gallery shop filled with special products like cards and wrapping paper by local makers, exhibition publications and artist limited editions.
Food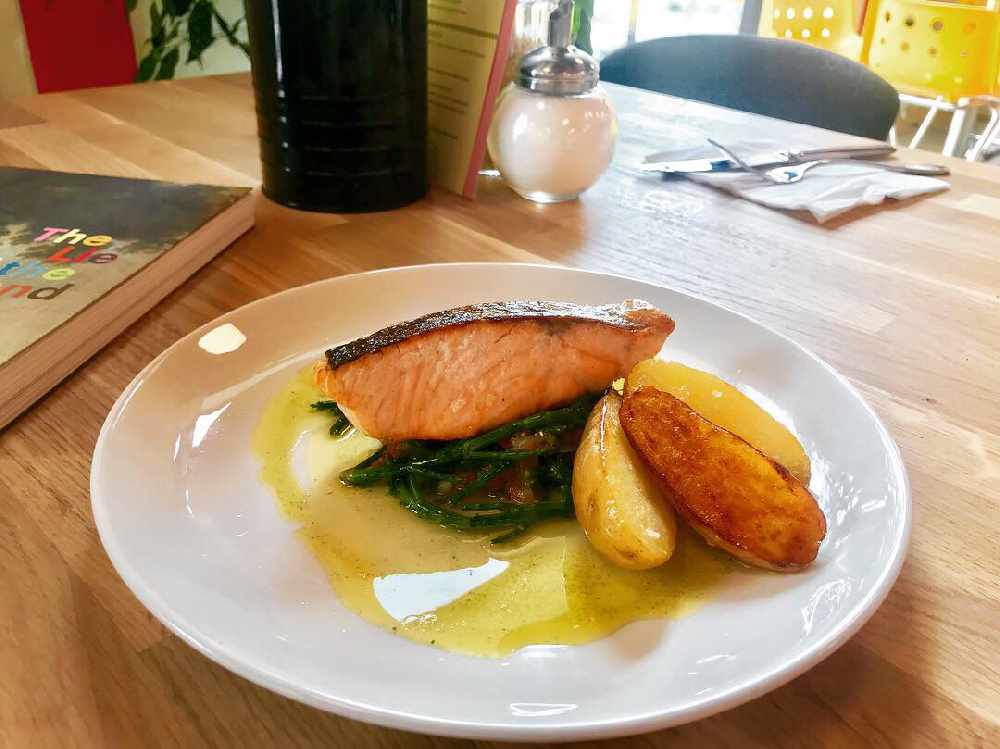 Darren and Lia are known for their love of food and appetite and not wanting to disappoint the expectation of their eating abilities they shared three dishes from the new menu.
They shared a fillet of salmon from the grill which Lia described as, "One of the best salmon dishes I've ever eaten!" The salmon was perfectly cooked with a crisp skin yet soft and moist in the middle. Served with zesty, crunchy samphire, tomato and tarragon vinaigrette to add bite to the dish and perfectly cooked new season potatoes for £10.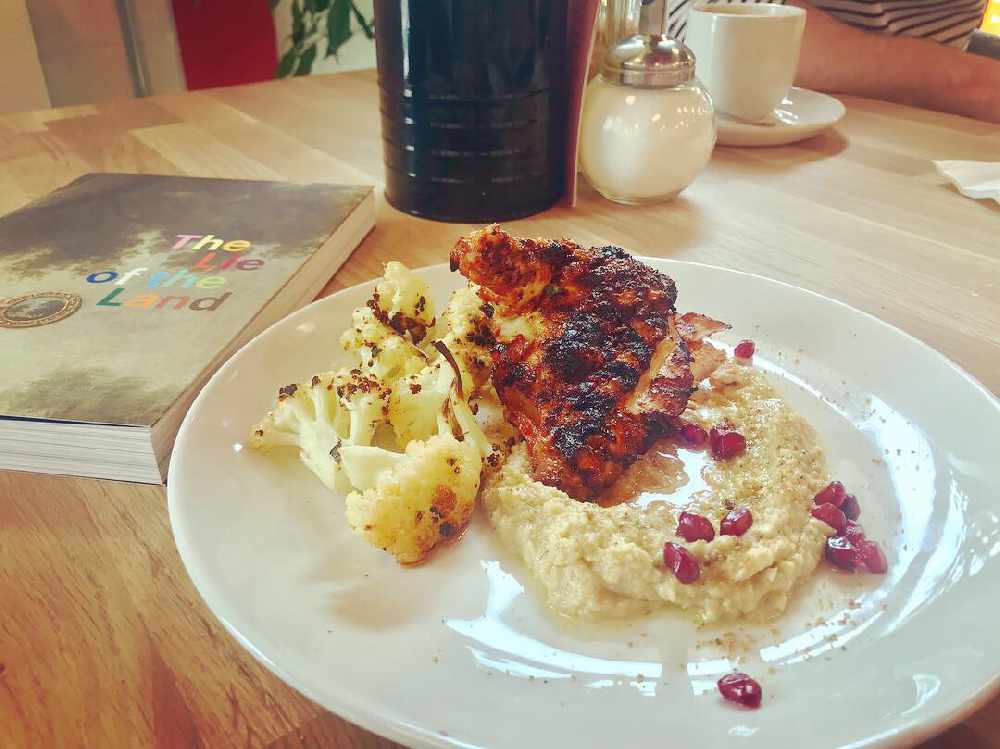 Next up on the menu was Harissa spiced chicken, roasted cauliflower, hummus, almonds and pomegranate. The chicken is marinated for 24 hours in the Harissa and the flavour after it had been charred on the grill was delicious. The cauliflower hummus wasn't a flavour our Breakfast Show team had ever tried before, but Darren said, "I was a bit sceptical of the hummus because cauliflower isn't my favourite, but that flavour was delicious and nutty which worked beautifully with the sweet and juicy pomegranate seeds."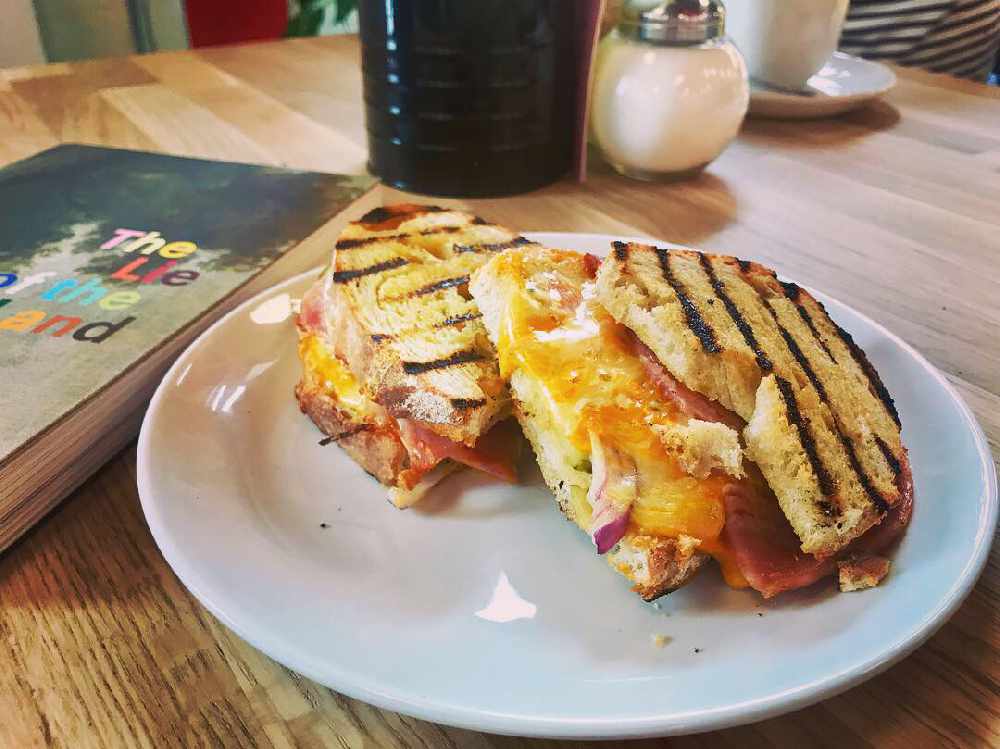 To ensure the review was thorough they also tried one of the cafés most popular dishes, the grilled sandwich with Woburn cured ham, three cheese mix, house pickles and plum tomato. Toasted and crisp on the outside, soft and oozy cheesy centre with a hit of their house pickles to cut through – we can promise this sarnie tastes as good as it looks!
The menu also includes something for the kids, desserts and an array of soft and alcoholic drinks.
Darren and Lia's experience of the new café / bar at MK Gallery was of delicious food from lots of local suppliers, quick and friendly service in a cool, buzzy central location. A must try for art lovers, MK locals and foodies.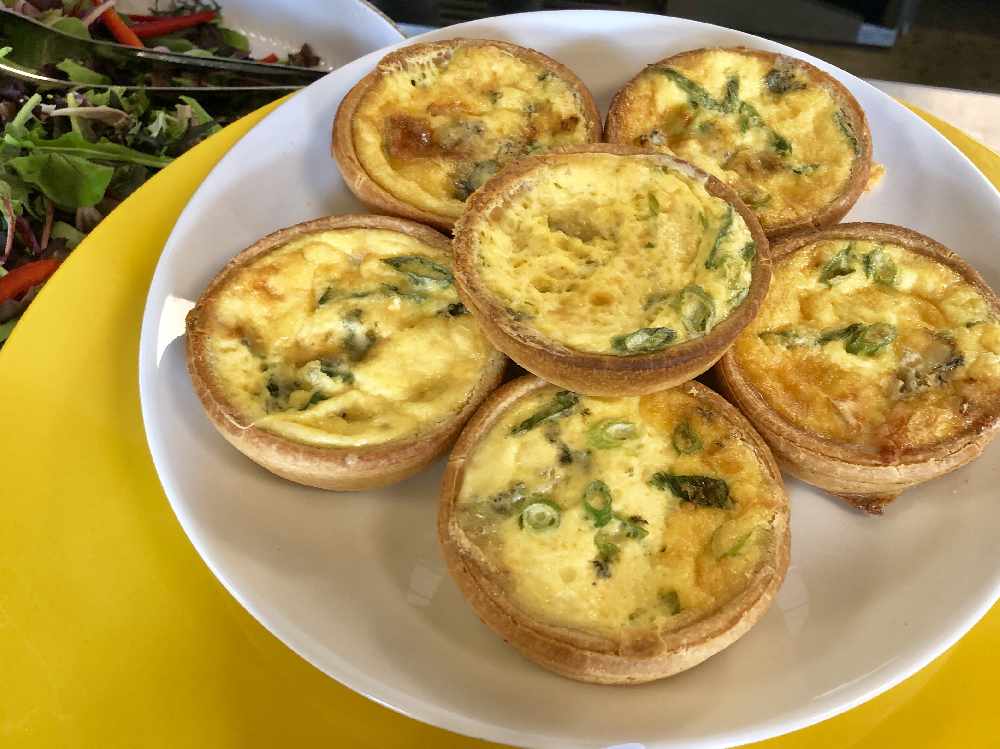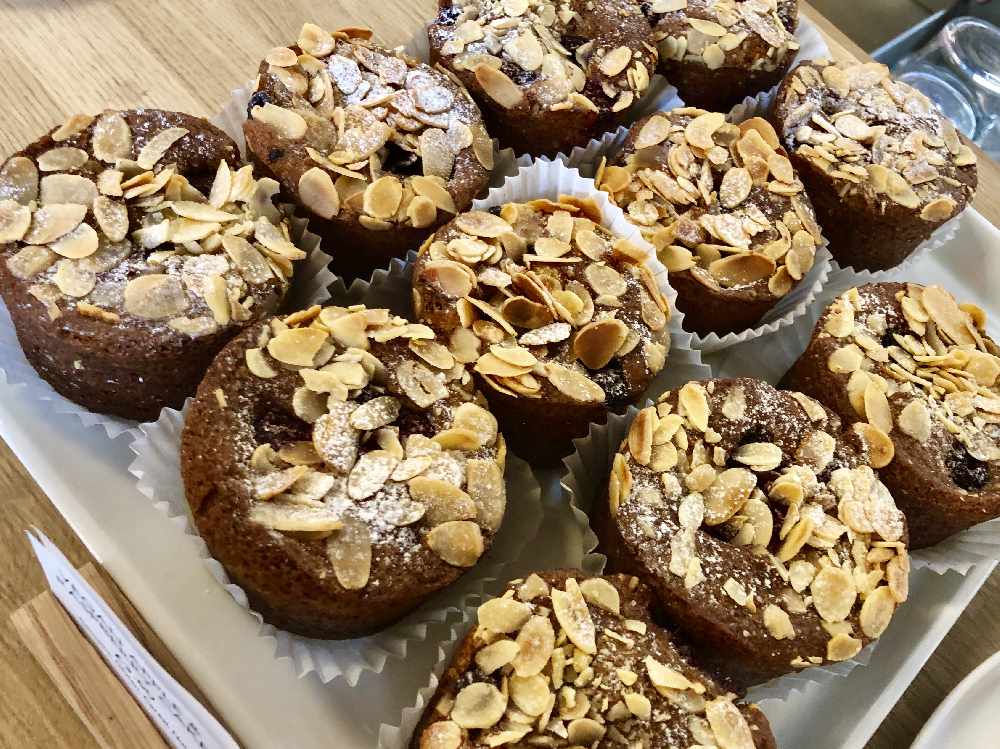 Listen to Darren and Lia on the MK Breakfast Show discussing their experience at MK Gallery's new Café below.