Hungry Horse Review
As Head of Sales & Advertising here at MKFM, it is important to me that I fully understand my clients and their business so I can help them portray that to our listeners and followers.
From the first time I met Mark and his lovely wife Kirsty, I had that homely feel off them and you just know for them it is all about hospitality and making sure their customers enjoy themselves and have good grub on every visit for them.
I was very excited when they invited us down to review their food on a Sunday.
They are all about amazing prices and good grub.
They want to ensure all families have a chance to dine out on a Sunday and with their "£15 feed the family deal" which includes two mains, two children's mains and a sharer dessert for 4, how could you go wrong?
Starters
We ordered promptly and had our starters within 10-15 minutes. We went for a sharing of Nachos which had all sauce in the middle making sure not too spicy for my little one Laila when eating her "chips" as she calls them.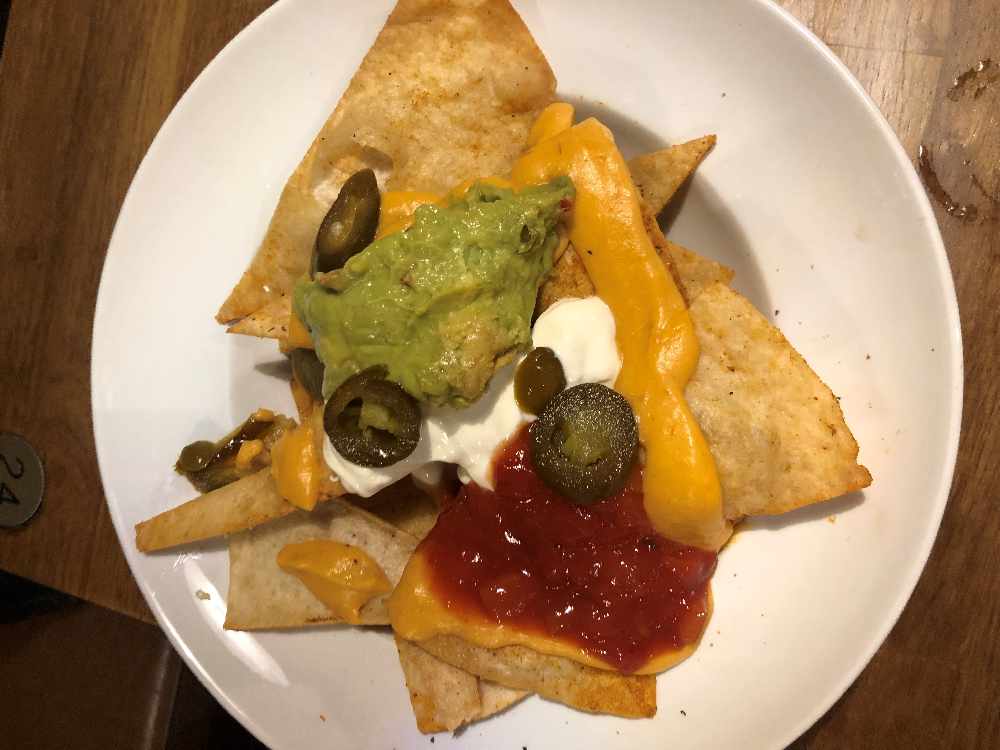 These went down nicely with a beer and along with the football which was on and I couldn't help but notice how Mark has strategically placed all the screens so anyone eating can have a cheeky catch up of the game!
Mains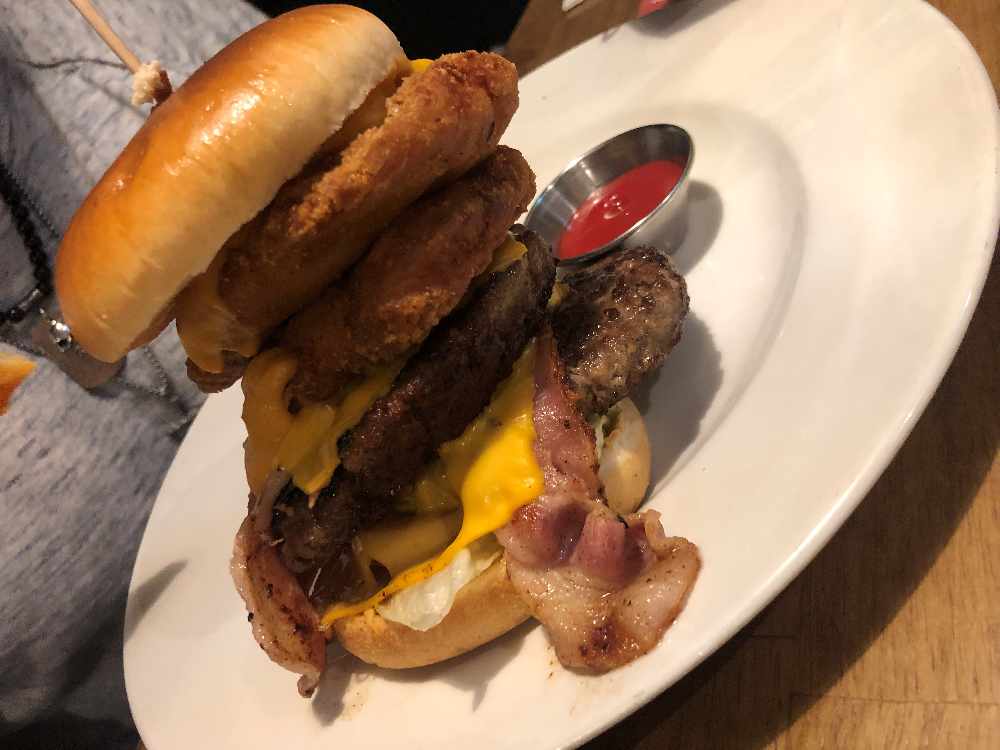 We love a cheeky challenge so my other half could not resist trying out the Quadzilla! Miguel has tried these in most places in MK and this was the only one he struggled to actually finish and it is by far the lowest price we have paid for a burger challenge like this!
To give you an idea for £11.99, x2 beef burgers, x2 battered chicken fillets, streaky bacon, cheese, nacho cheese sauce, buns, salad served with onion rings and fries – WOWZA!
I went for the Chicken Parmigiana which was so delicious and I just managed to finish it. I loved how the chicken was cooked nice and crispy on the outside and not dry on the inside – definitely want to return for this again!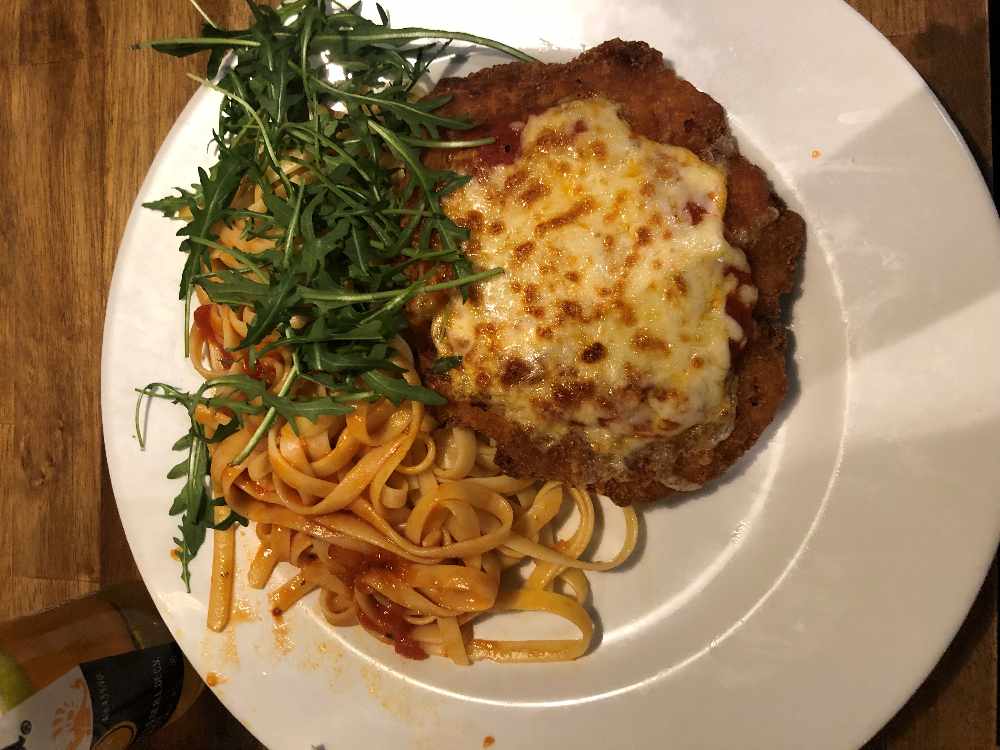 Laila, my 3 year old professional moaner ordered the burger, chips and beans and I could not believe when she nearly finished it. She was delighted the sauces were on the table to her own disposal too!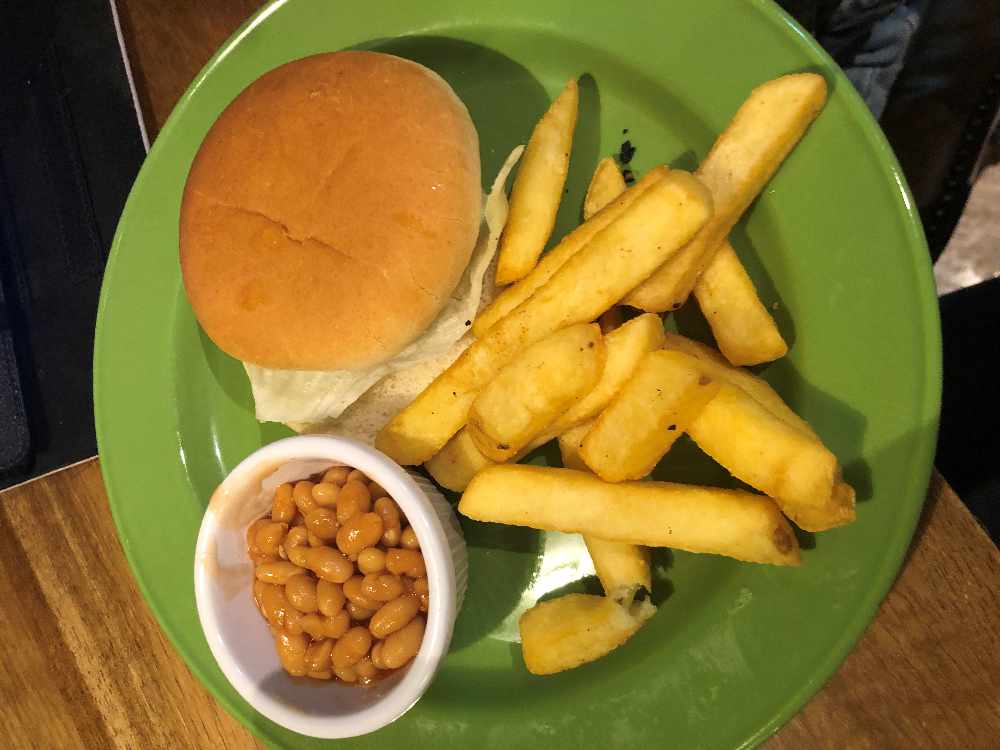 Desserts
At this point, only Laila could manage a treat and so she opted for the Red Slush Puppy which was great craic to deal with the sugar rush in the car afterwards.
We left the Hungry Horse very full, so happy with the service and the grub – it is fantastic to be able to go for dinner and not have to take out a small mortgage to cover it as I think these family trips on a Sunday are so lovely and create great memories for families!
Thanks again Mark & Kirsty and you will definitely see us back again soon!