Milton-Keynesia Magazine
Company Information
Milton-Keynesia is a magazine picturing life in the City of Milton Keynes. It is a digital magazine, online only, with no paid-for advertising, just lots of interesting MK-focused articles to read, and tons of lovely photos showing Milton Keynes at its best.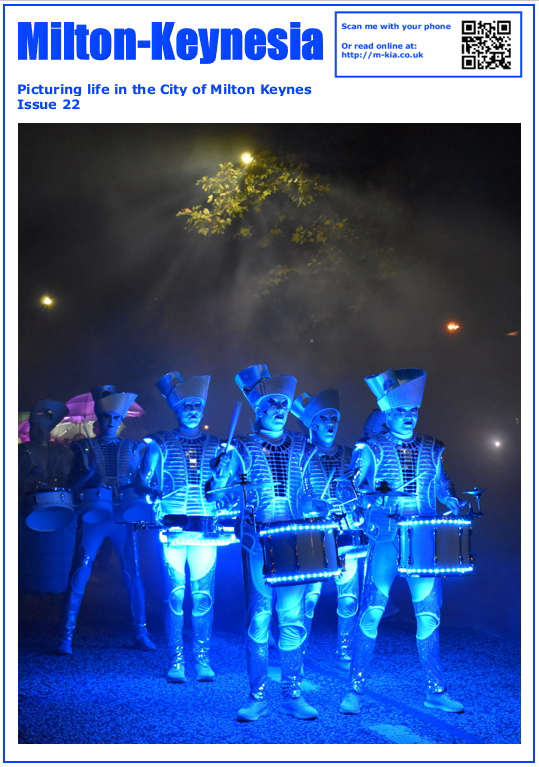 The magazine's regular contributors are:
Walker Browne with the View from Newport. An author of "slightly nerdy fiction", Walker Browne gives a view of MK from somewhere which may or may not be part of Milton Keynes!
Multi-award-winning disability advocate Kerry Thompson looks at accessibility issues.
Anke with "Natty Knits" - crafty projects for knitting and crochet.
Sport isn't forgotten, with Chris Walker (Motty's Mic) writing about MK Dons FC Women, and MK Thunder manager Lauren Cox telling us the latest on ice hockey.
Every issue has a huge "What's On in Milton Keynes" section, covering everything going on in MK, including film critic Andy Godfrey with "Featuring Film".
A new issue of Milton-Keynesia goes live every four weeks, around the middle of the month.
Contact details
Magazine: https://www.flipsnack.com/MiltonKeynesia/m-kia-2021.html
Merchandise: http://milton-keynesia.redbubble.com
Email: info@milton-keynesia.co.uk
Instagram: https://www.instagram.com/milton_keynesia/
Facebook: https://www.facebook.com/KeynesiaMilton
Twitter: https://twitter.com/KeynesiaMilton