Bucks Star Beer
Company Information
Bucks Star Beer is an MK-based microbrewery, brewing live unfiltered artisan beers using organic grains and no added sugars.
The beers are available both in cans and reusable glass vessels called Growlers (Growler Swap). The benefit of our Growler Swap scheme is that customers receive a fresher and better quality beverage and receive a 25% discount when they Swap their empties.
Contact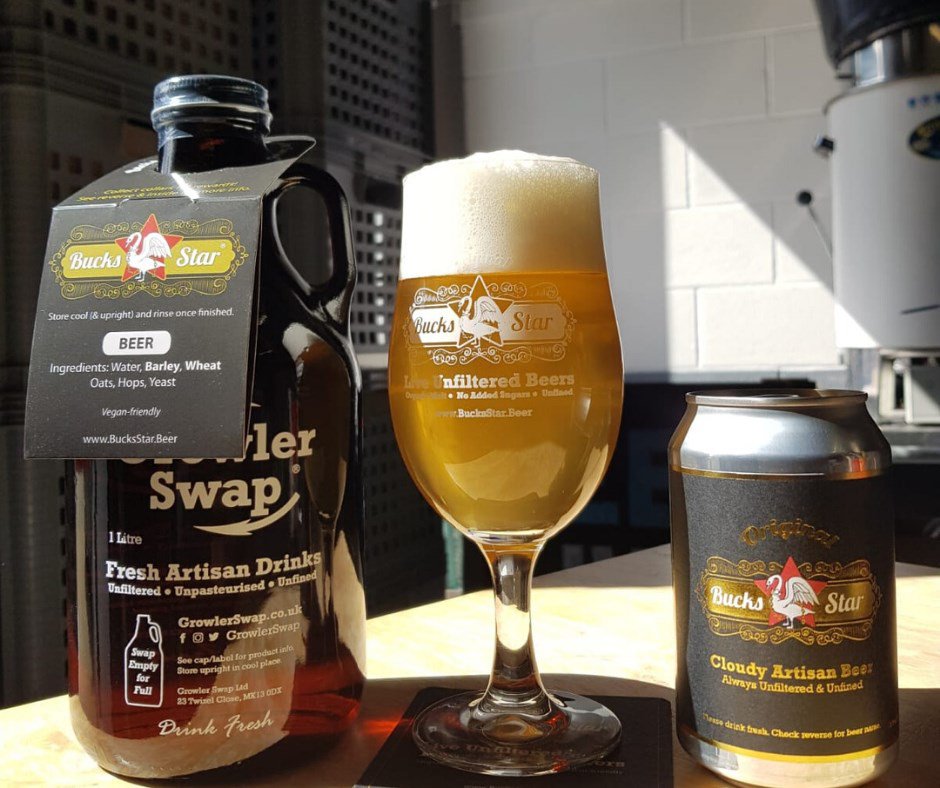 Customers are invited to buy directly from our shop.
Address: unit 17 Twizel Close, Stonebridge, Milton Keynes, MK13 0DX.
Opening hours: Tuesday & Wednesday, 10am - 5pm, Thursday to Saturday, 10am - 6pm
Website: www.BuckinghamshireBeer.co.uk and www.GrowlerSwap.co.uk
Telephone number: 01908 59 00 54