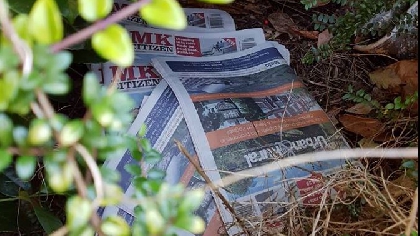 A number of local residents have accused the MK Citizen of being 'responsible for fly-tipping', after photos of abandoned newspapers in Giffard Park were circulated online.
Photographs later appeared of the weekly publication 'dumped' on a series of other city housing estates including Shenley Church End, with images of large bundles of the papers being left in bushes appearing online.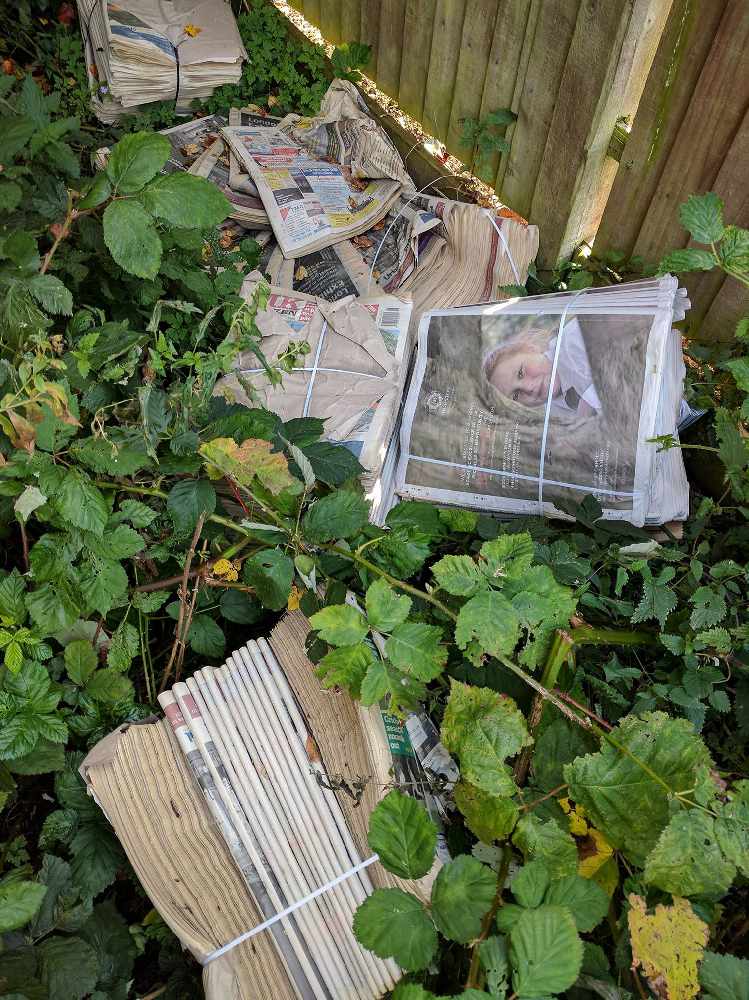 The news came on the same week that the media outlet reported that a man was fined £1,400 for illegally dumping a pink sack of party items in our city.
In a post on a local Facebook group, city resident William Morris said he "was wondering if anyone else [came] across this problem with the Milton Keynes Citizen being dumped".
Mr Morris continued to say that "when contacted, [MK Citizen] do arrange for removal, but they are reluctant to stop it."
Andy Bell, another social media user, commented that he had "found a huge load of MK Citizen's dumped in a kids play park over at Caldecotte, reported it to them and they did nothing."
In response to the photographs, city resident John Ferris added: "We were without the Citizen for 18 months [and] then out of the blue, it appeared back last week. [It is] easy to code the bundle of papers in some way to ID the culprit. Perhaps MK Council should be 'having words' with the MK Company under waste disposal/fly-tipping legislation. That might make them sit up and try to stop the problem."
In addition to allegations of papers being abandoned, many residents commented that they rarely receive their copy of the weekly newspaper, with resident Karl Downey saying "We get a Citizen in West Bletchley once every few months. Always completely random. Whoever is supposed to be delivering in the area clearly isn't."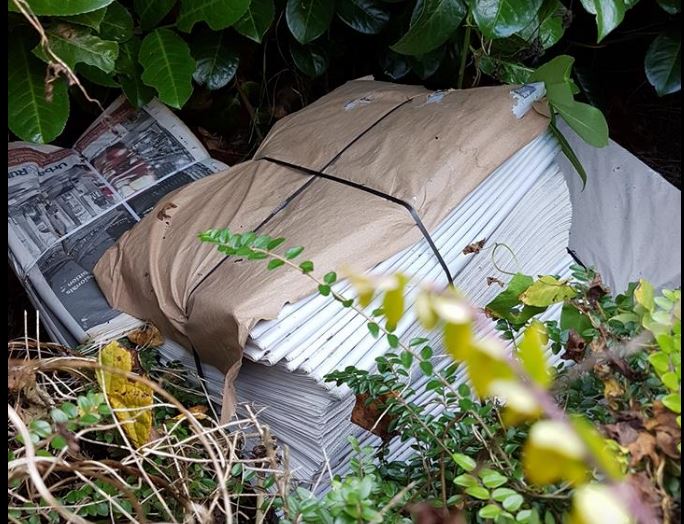 Poor distribution methods were also reported by Monkston Park resident Nina Babina who said "We were having them dumped outside our block, two or three stuffed in each post box all soggy and wet."
Johnston Press, owners of the publication, claim that the newspaper is read by 142,353 residents in Milton Keynes each month.
City resident Jason Billington expressed his anger on the MK Citizen Facebook page, commenting: "don't forget, local businesses pay tens of thousands of pounds to the MK Citizen for advertising. When you see bundles of them dumped in the bushes, and you've contacted the Citizen to report it, you should email the pictures of the dumped papers to the companies with the three biggest adverts in the paper, as I'm about to do."
Some concerns have also been raised that there is no simple way to make a formal complaint to the newspaper about the distribution issues via its website, with contact information only displayed for the editorial and advertising teams.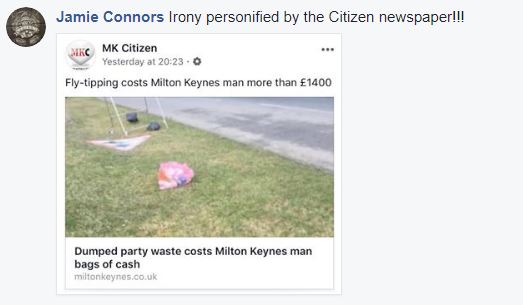 Internet searches for 'Milton Keynes Citizen distribution' reveal links to both the Citizen website and their Facebook page advising readers about distribution of the paper, where the Citizen appear to hold a third party responsible saying that the matter "isn't really our field of expertise" and is the responsibility of 'The Distribution Business', a company based in Dunstable.
The website of The Distribution Business was offline over the weekend, meaning residents were unable to register a complaint with them.
Some distribution issues have been blamed on poor pay and conditions for local newspaper delivery people, with some claiming to be paid as little as £5 to deliver 104 papers.
The mother of the paperboy involved in the Giffard Park incident later messaged MKFM to confirm that the papers abandoned in this incident had been cleared up by her son and that the employee had been sacked from his position with the distributor.
There is a suggestion that action has only been taken by the distribution company following social media pressure on the company.